NEWS
Happy New Year! Celeb Resolutions For 2008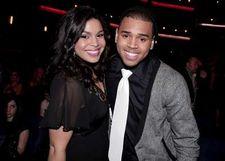 A New Year is a time to start fresh.
"I definitely want to get back into the exercise routine," Tattoo singer Jordin Sparks tells me. "Of course that's something that everybody wants to be able to do, but I really want to because I miss it. And then I want to tour. I've always wanted to go to Egypt and Italy."
The New Jersey-bred Jonas Brothers are waking up fresh off their first time celebrating New Years Eve in NYC. "As a band, we're into our music and we want to have more concerts," Joe says. "I'm still wondering if people are going to show up to events when we go do stuff."
Article continues below advertisement
is ringing in her 2008 in India. She tells me, "I do hope that I finally figure out how to meditate. That would be a real feat." Why? "Like everyone, I aspire to answer the existential questions and quandaries that we all have. It is so rejuvenating, and I'm really interested in and searching for peace. My song More Than This – that's the last song on the album Heroes And Thieves – punctuates that Buddhistic idea 'how you do at this moment declare that you need no more than you have?' I don't need any more – I have my dog, I have my house, I have my music, I work with amazing people, beautiful friends, good granola, whatever. In theory, you would instantly feel this bliss because you don't crave any more. Craving makes you so anxious and throws you off your balance. I wish that for everyone, and I search for that. Being in an ashram in India – three hours into the rural heart of India – is an easier place to find it."
Kiss Kiss singer tells me he aspires to "top next year better than last year."
Alicia Keys has travel on her to-do list in 2008. "My dream place to travel is Mystique," she says. "I haven't been there and I love the name. And it's hot."
Bubbly singer says, "I'd really like to learn to play guitar. I'm still learning."
Law & Order: SVU star Tamara Tunie is all about changing in 2008. "Sundays are for me and my husband," she tells me.
30 Rock's Judah Friedlander hopes to crack jokes this year. "I've been doing standup comedy for 18 years. I'd like to finally put out a CD -- and my own standup movie."
Alas, stars like Jane Krakowski have given up on declaring new behaviors. "I'm not a resolution girl," she tells me.
"I think they're the same as they are any day of the week," Deborah Norville tells me. "Try and be a better mom, a more diligent wife, try to be smarter at work and be a better person. I've given up on the ten pounds. There's no point. I worship the God of spandex."