NEWS
Exclusive: The Cast of Harry Potter (And Joey Fatone!) On What They Love About The Books and Movies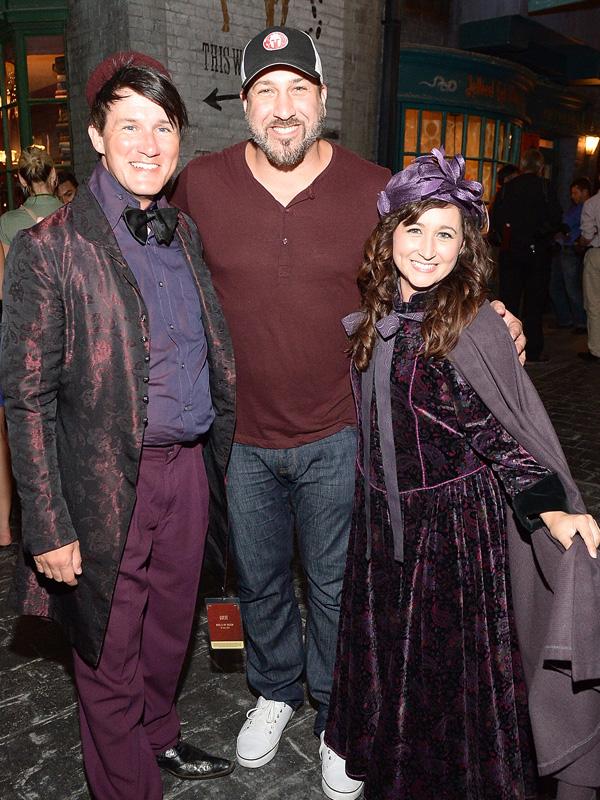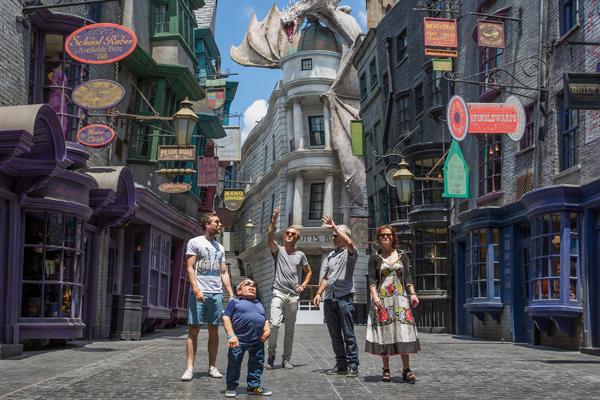 At OK! we love to read. And it's okay if it's not your favorite thing (even though, psst, you're doing it right now!). Because even some of the stars of the Harry Potter films admit to not being avid bookworms—that is until they were introduced to the fantasy novels written by J.K. Rowling.
OK! Exclusives: 11 Secrets From The Set of The Tonight Show
We caught up with the film's stars at the opening of Universal Orlando's newly-expanded Wizarding World of Harry Potter attraction, Diagon Alley, to talk about the allure of the novels and asked them to share what was on their summer reading list.
Article continues below advertisement
Tom Felton (who plays Draco Malfoy) shared with us that he was "actually one of the few cast members who wasn't a big reader before we started filming." Even admitting, "I did the entire first film without really immersing myself in the books, mainly because I wasn't a reader, to be honest with you."
But he goes on to say, "That's one of the greatest things that's come out of this is singlehandedly, J.K. has managed to wake an entire generation up to books. Very quickly within a few years you were very uncool if you hadn't read the Harry Potter books, where a couple years before that it was opposite. It's great to see so many youngsters now, just hearing from other castmembers' children that at 7 and 8 years old they're starting to read the books and get involved with it. So I'm thrilled about that!"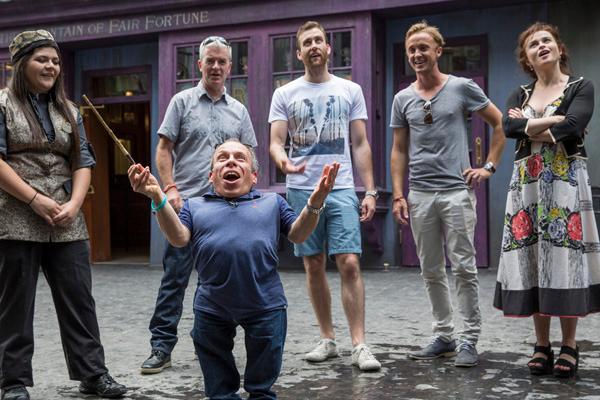 Bonnie Wright (who plays Ginny Weasley) said it was a family member who introduced her to the world of Harry Potter. "My older brother had read the first two so he got me into them. I started reading them and I fell in love with the books—even made sure I had read all of them before we started filming. And you know, I think we all realized we were big fans of the books, even before the films. I would wait until the day they came out and make sure I had the book on the release date."
Article continues below advertisement
OK! News: 8 Feelings You'll Have While Watching the Jersey Boys Movie
But whatever it is that makes this series so special, Oliver Phelps (also known as George Weasley) said, "If I knew the secret, I'd bottle it. Maybe it's because everyone can relate to a character: whether it be the geeky Hermione; or Snape, the teacher you never really got on with; or the practical jokers in the class, Fred and George. So I think there's always someone you can relate to or maybe you personally think you are. Then once magic gets involved, I think everyone's imagination just runs away with it."
PHOTOS: How Daniel Radcliffe Shook His Harry Potter Image
Even 'N Sync member Joey Fatone—who showed up at the park's opening to witness the magic for himself—is a Harry Potter fan. Though he admits, "I watched the movies, I didn't read the books. But my daughter is actually the one who got me hooked on it, obviously from her being excited about reading the books and everything and then watching it on film. I'm a huge fan. Harry Potter is one of those things that's just up there—it's a great fantasy."
Article continues below advertisement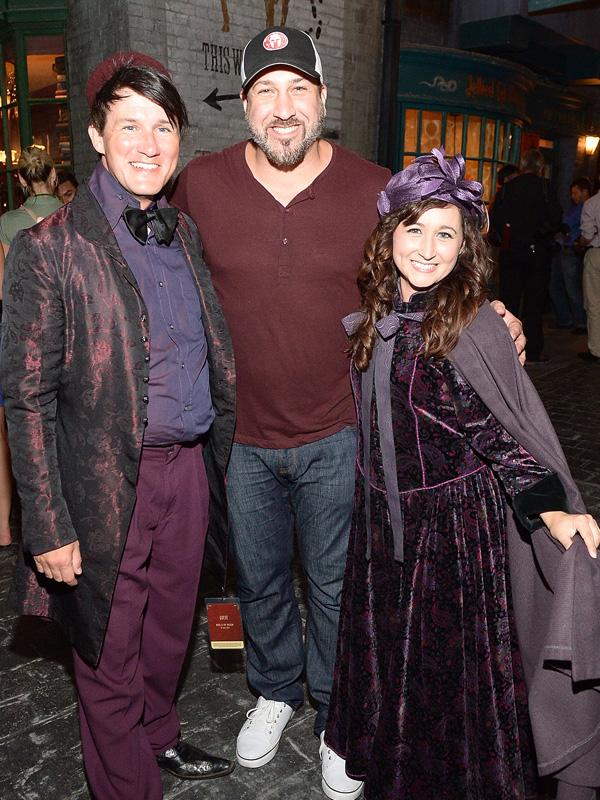 And if you need a reason to get hooked on reading, here is a list of what your favorite Potter characters have on their nightstands right now:
Bonnie Wright (a.k.a. Ginny Weasley): "Short stories based around Matisse by A.S. Byatt. Basically they are three short stories each based around a Matisse painting."
Domhnall Gleeson (Bill Weasley): "I'm reading a book of Alice Monro short stories and I'm reading a couple of plays at the moment. It's the collection of short stories of Alice Monro and I think it's in order that she wrote them."
Evanna Lynch (Luna Lovegood): "I read like four books at a time. I've been reading a lot of biographies. I looked at them and was like, Oh my God, they're all biographies about blondes. I'm reading Dolly Parton's biography, and Judy Greer. I just like sassy blondes right now. And the book about J.K. Rowling, which my mom gave to me and I feel a bit weird because it's not even authorized."
Are you excited for the new Harry Potter world, Diagon Alley, to open on July 8? What are you reading this summer? Tweet us @OKMagazine.