NEWS
Healthy Eats: A Quinoa Salad From Zoës Kitchen Too Simple Not To Try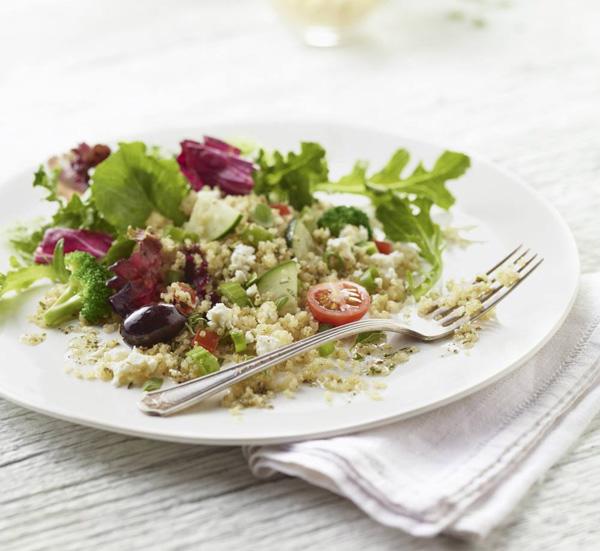 If you want fresh, delicious, Mediterranean-inspired food, you head to Zoës Kitchen. If you're not lucky enough to live near one of their locations, you try this scrumptious and slimming quinoa salad recipe the restaurant chain was kind enough to offer OK!. Prepare for your mouth to start watering.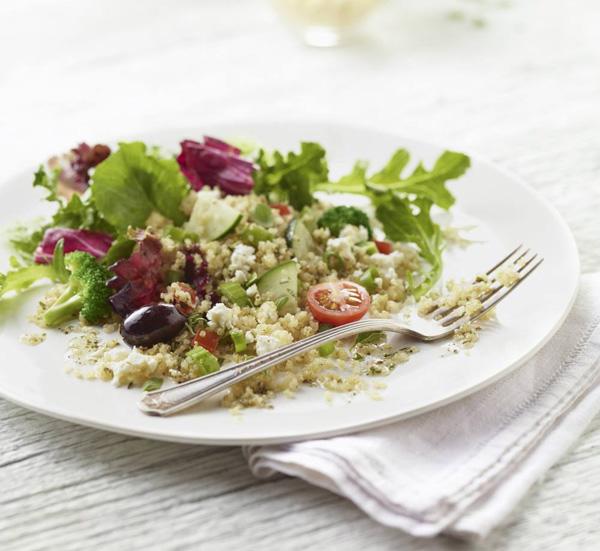 Zoës Quinoa Salad
Serves: 4-6
3 cups Quinoa, cooked
Article continues below advertisement
1 Tablespoon Chopped Oregano
1 Cup Diced Tomatoes
1 Cup of Diced Cucumbers
1/2 Cup Chopped Green Onion
1/2 Cup Celery Diced
1 1/2 cups Blanched Broccoli (cut into bite size pieces)
2 – 3 Tablespoons Lemon Vinaigrette
Juice of Half a Lemon
1 tsp Zoës Spice of Life
4 cups of Spring Mix
1 Cup Feta Cheese Crumbles
Toss all ingredients together in a mixing bowl, except the feta cheese & spring mix, and mix thoroughly.