NEWS
Healthy Eats: Arctic Zero Makes Dessert Guilt-Free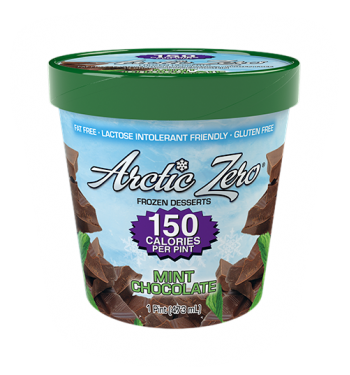 We're a bunch of food-loving folks in my house so when a box of Arctic Zero frozen treats arrived at my doorstep yesterday, everyone was psyched, especially my husband who I always accuse of being an ingredient box-reading buzz kill.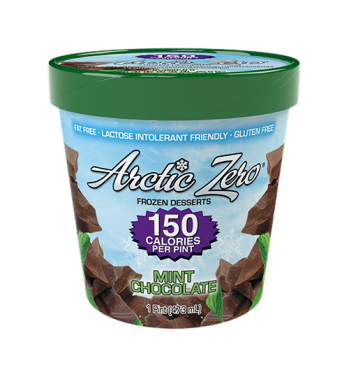 You see, Arctic Zero has somehow managed to make entire pints of frozen goodness at only 150 calories each, that's right, 150 calories for the entire pint! With flavors like Mint Chocolate (my fave), Vanilla Maple, Cookies and Cream, Strawberry, Chocolate, Coffee and Chocolate Peanut Butter, there's something that will appeal to everyone's taste buds. The brand also has a line of chocolate dipped bars that clock in at 85 calories each. The treats are not only low-cal, but also gluten-free and lactose-intolerant friendly.
Article continues below advertisement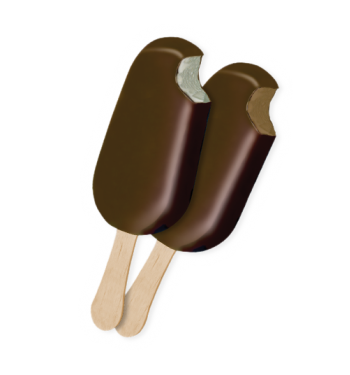 On to the taste test: The texture and consistency is creamy like ice cream, which is pretty amazing. My family was partial to the mint chocolate and chocolate peanut butter varieties and we actually loved the fact that none of the flavors were overly sweet. The chocolate dipped bars are quite simply the bomb. My three-and-a-half-year-old kept saying out loud what I was thinking in my head, "Ooh, I love this treat!" Decadent ice cream it is not, but for yummy, guilt-free goodness, they've hit the jackpot.
Arctic Zero products are available nationwide at Whole Foods, Sprouts and Wal-Mart.
What's your favorite guilt-free dessert? Tell me in the comments below or tweet @OKMagazine.