NEWS
Healthy Eats: Guilt-Free Molten Lava Cake? Yes, Please!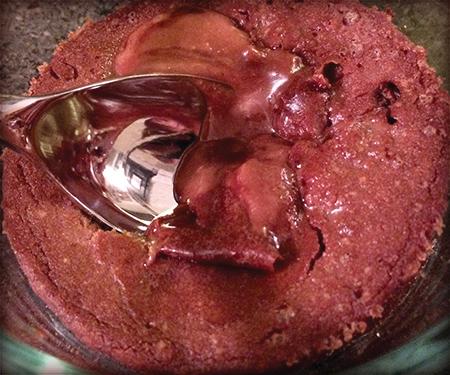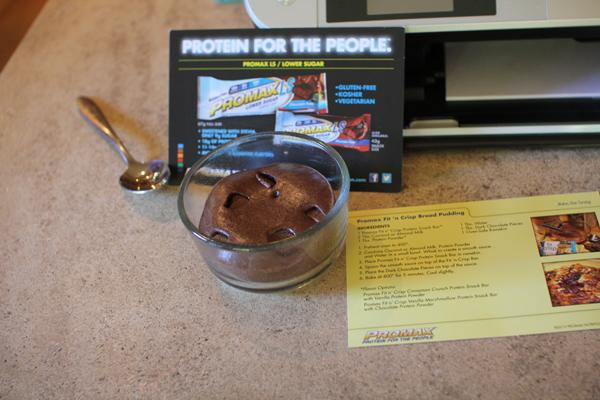 If you've read some of my previous Healthy Eats post, you may have noticed that I have a major weakness for chocolate. So when LA-based certified trainer Holly Perkins walked me through her Promax LS Chocolate Fudge Bar Molten Lava Cake recipe (which is as guilt-free as the dessert can be), I was in heaven. It's chocolatey, it's gluten-free and it's super easy. And it uses Promax bars (who knew?)! Try Holly's recipe for yourself and thank me for sharing it later.
Article continues below advertisement
OK! News: Feast Your Eyes on a Healthy Apple Dessert
Promax LS Chocolate Fudge Bar Molten Lava Cake
Makes two servings
Ingredients
1 Promax LS Chocolate Fudge Bar*
3 Tbs. Canned Coconut Milk
3 Tbs. Dark Chocolate Pieces
2 Tbs. Oat Flour
1 Large Egg
2 Tbs. Protein Powder
Non-Stick Cooking Spray
2 Oven-Safe Ramekins
1. Preheat oven to 400 degrees.
2. Chop the Promax LS Chocolate Fudge Bar into several small, bite-sized pieces. Set aside.
3. Combine Coconut or Almond Milk and Dark Chocolate Pieces in a glass bowl. Microwave on high for one minute or less, until gently melted.
4. In a medium-size bowl, whisk together Oat Flour, Egg and Protein Powder. Do not over mix. Add a splash of water if necessary to create a thick, pudding-like texture.
5. Add the melted Milk/Chocolate mixture. Whisk to combine, but do not over mix.
6. Spray two ramekins with non-stick cooking spray and pour approximately 1/4 cup of batter into each ramekin.
Article continues below advertisement
7. Place the chopped Promax LS Chocolate Fudge Bar pieces on the batter, in each ramekin (and add a few more Dark Chocolate Pieces for a richer flavor if desired).
8. Put remaining (about on spoonful) of batter on top to cover the pieces.
9. Bake at 400 degrees for 10 minutes. Cool slightly.
* Prepare with one 43g bar or 2/3 of a 67g full-size bar.
OK! News: A Delicious Quinoa Salad Recipe From Zoes Kitchen Too Simple Not To Try
What's your favorite guilt-free dessert? Tell us in the comments or tweet @OKMagazine.