NEWS
Hulk Hogan On Leaked Sex Tape: "I'm Devastated"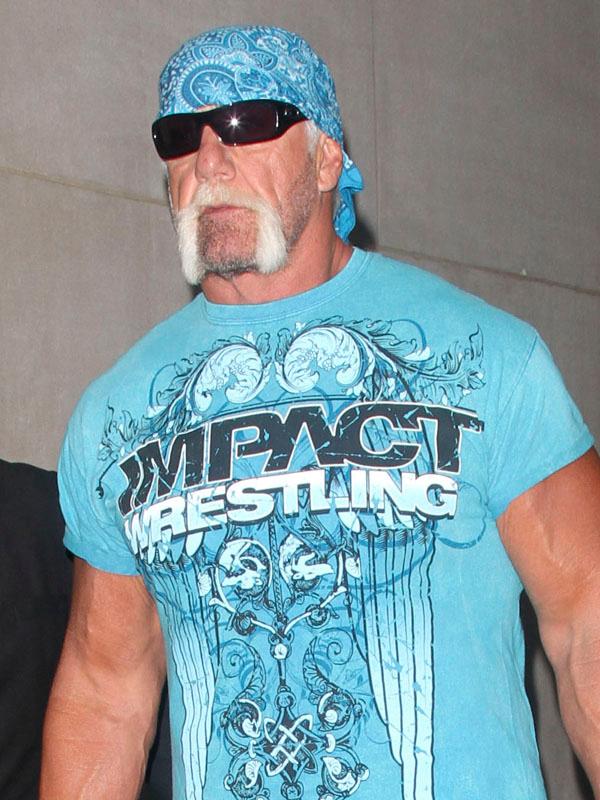 Hulk Hogan has spoken out for the first time on TV since video of him having sex with Heather Clem was released without his consent.
The wrestler appeared on the Today show and told Hoda Kotb and Kathie Lee Gifford that he has been left humiliated by the tape and his new wife, Jennifer McDaniel, has been "rattled" by it because she is "not used to be being part of the media."
OK! GALLERY: LINDSAY LOHAN GOES FOR A LATE-NIGHT RIDE POST REHAB
Article continues below advertisement
"It's just something that has devastated me and totally… I've never been on something on this level," Hulk, real name Terry Bollea, said.
The video was shot by a secret camera six years ago when he was at a "friend's house" and happened while he was still married to ex-wife Linda Hogan.
"I had no idea there was a camera in the room," Hulk revealed. "I'm not making excuses, I'm accountable, I was the guy, I was there, I made the choice."
OK! GALLERY: FAMOUS CELEBRITY MELTDOWNS AND BURNOUTS
Heather is the ex-wife of his Hulk's best friend, radio DJ Bubba the Love Sponge and the 59-year-old says he was completely unaware that he was being filmed at the time.
"I was with some friends and made a wrong choice," Hulk said. "It has devastated me, I have never been this hurt."
Hulk also appeared on The Howard Stern Show on Tuesday morning saying that the tape was "appalling" and he is not going to stop until he finds out who secretly shot the video and who released it to the public.
Article continues below advertisement
"I'm going full-blown to try to find out who did this to me and why and what's the motivation," he proclaimed.
RadarOnline reports that "Hulk is very concerned a new sex tape could emerge."
"After the first video was leaked he warned Linda, Brooke and Nick that he could have been caught on camera in the past," an insider said adding his ex and two children are "mortified" about the situation.
RELATED NEWS: