NEWS
Introducing OK!'s Book Club — Twilight Saga: Eclipse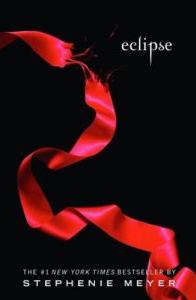 Reading a great book is always more fun when you've got some pals to gab about it with — the high points, the low points, the tear-jerking moments and everything in between. And no one who reads The Twilight Saga is likely to keep quiet about it! That's why OK! is starting up a book club and our first pick is none other than The Twilight Saga: Eclipse!
Article continues below advertisement
Every Tuesday night at 8 p.m. ET, starting June 1, we'll be live-blogging our book club up until the June 30 release of Eclipse.
OK! COVER STORY: ROB'S MARRIAGE PROPOSAL
If you're a Twilight beginner then this is the perfect time to pick up a copy of Eclipse and read it before seeing it in theaters.
And if you're a die-hard Twi-hard who's already read the book multiple times, refresh your memory before seeing the film and join in on the discussion.
Mark your Twilight calendars!
Join us Tuesday, June 1 at 8 p.m. ET to kick off the discussion starting with the preface through Chapter 5.