NEWS
Does THIS Intimate Tape Of Kim Kardashian & Ray J Prove Kim's Butt Is Fake?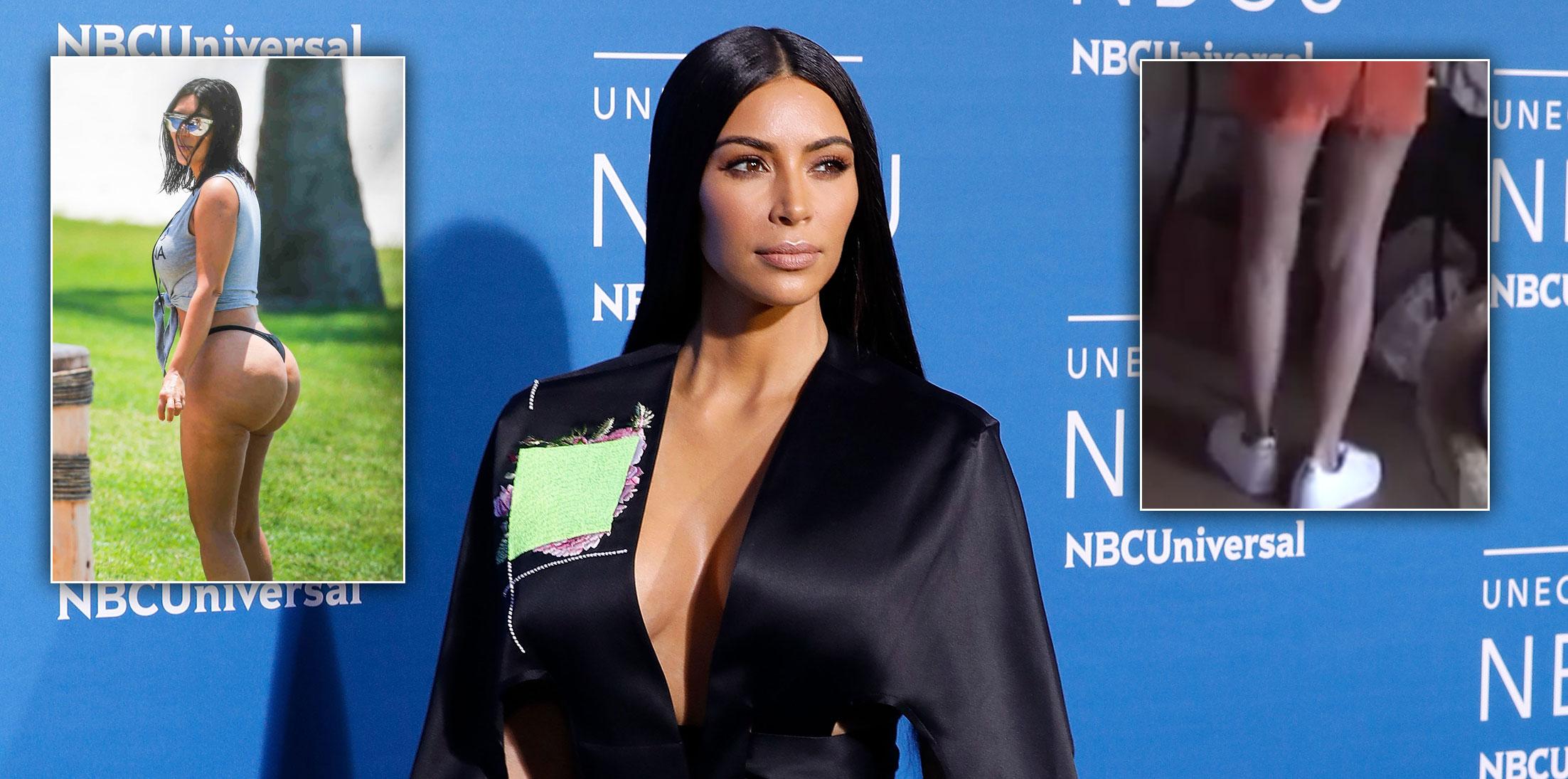 Kim Kardashian has been known for years for having a big backside, but a newly released tape of her and Ray J raises major questions about the authenticity of that booty!
In the video, obtained by RadarOnline.com, Kim wears a super-tight dress as Ray grasps her butt, showing off her backside, which is practically FLAT compared to what it is currently. While weight gain is normal as a woman ages and has children, Kim's body is slim with a giant rear-end: a completely different shape than in this video from her 23rd birthday celebration in Cabo.
Article continues below advertisement
In another part of the tape, Kim wears a tiny pair of shorts, and her butt can barely be seen! A far cry from the Kim of today.
Still, Kim has maintained that she has never gotten plastic surgery butt implants, crediting her insane proportions on working out.
Do you think Kim's butt was surgically enhanced? Share your thoughts in the comment section!