NEWS
IN THIS ISSUE: OK!'s Top Dining Spot — NYC's Ofrenda!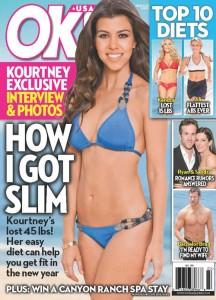 As Ofrenda, located in NYC's West Village, celebrates it's first anniversary, celebrities — like Sarah Jessica Parker —are flocking to this charming, upscale Mexican hot spot, co-owned by successful restaurateur Jorge Guzman. "This place has a new, modern feel,' Guzman tells OK! in our latest issue. And now you can try some of Ofrenda's latest culinary favorites at home!
Even though it's cold outside, the exquisite food, buzz-worthy specialty drinks and super-friendly vibes at Ofrenda evoke the feel of hanging on the beach under a palapa in Mexico.
Article continues below advertisement
Want to bring a taste of the fiesta home?
Create some of Ofrenda's menu favorites listed below!
Lola in Love Cocktail
Makes 1 drink
1 oz chocolate tequila
1 tsp lime juice
1 oz cranberry puree
½ oz agave syrup or nectar
¼ tsp nutmeg
Place ice in a shaker, then add first 4 ingredients. Shake well, then strain into cocktail glass and sprinkle nutmeg on top.
MORE ON:
Sarah Jessica Parker
Trucha Zarandeada (Rainbow Trout)
(Serves two)
2 six-ounce fillets of rainbow trout
1 cup of sweet and sour sauce
I onion sliced thin
2 garlic cloves diced
2 tomatoes, chopped
1 tomaillo, diced
2 red peppers, thinly sliced
2 poblano peppers, cut in half lengthwise, remove seeds and stems
Marinate the trout in the sweet and sour sauce for at least an hour, covered in the refrigerator. Meanwhile sauté remain ingredients in a lightly oiled large saucepan until onions are slightly transparent and other ingredients are soft. Turn off heat, but keep warm. Grill trout fillets in a pan on top of the stove over med high heat. Cook about two to three mins, being careful not to burn it. Turn fillets and grill until the trout turns opaque or is done to your liking. Place cooked trout on a plate and cover with half of the vegetable mixtur. Prepare another serving with remaining ingredients.