NEWS
Jack Osbourne on His MS Diagnosis: "It's a Completely, Unpredictable Disease"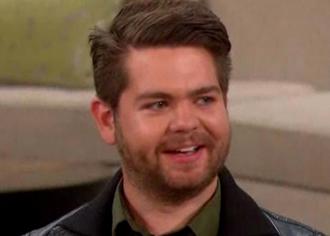 As promised, Jack Osbourne appeared on CBS' The Talk this afternoon, where his mother, co-host Sharon Osbourne, fought back a tidal wave of tears on Monday when she told viewers her son was sick with multiple sclerosis.
OK! NEWS: JACK OSBOURNE REVEALS MULTIPLE SCLEROSIS DIAGNOSIS
Multiple sclerosis is an autoimmune disorder that can attack virtually any part of your body, causing inability with any of your body's basic functions from walking to seeing to balance and coordination.
Article continues below advertisement
Jack went to the doctor to get a check-up after he lost sight in the right eye and he was diagnosed with MS.
On a happy note, the new dad seemed upbeat when discussing his health with his mom, and co-hosts Sara Gilbert, Julie Chen, Aisha Taylor and Sheryl Underwood.
"Honestly, I'm fine," he said, revealing he's regained 80 percent of his sight. "Ultimately that is the toughest thing with this disease that I'm learning, one minute you can be fine, and the next I went blind in my right eye. It's a completely unpredictable disease."
OK! NEWS: JACK OSBOURNE IS OFFICIALLY A FATHER! BIG SIS KELLY OSBOURNE TWEETS EXCITEMENT
When asked if he'd one day be back to 100 percent with his vision, he said he didn't know. Victims of the disease are "hit or miss" he said, adding that some return to 100 percent while others never even get anything back.
His fiancé, Lisa Stelly, later joined them to discuss how they are handling everything together. Lisa said, "We are really trying to stay positive. We have diapers to change and a little girl to look at and smile at."
Check out the interview HERE!