NEWS
Jack Osbourne Reveals Multiple Sclerosis Diagnosis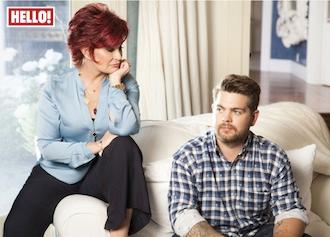 This morning, Jack Osbourne confirmed to HELLO! he's suffering from multiple sclerosis.
OK! NEWS: JACK OSBOURNE IS OFFICIALLY A FATHER! BIG SIS KELLY OSBOURNE TWEETS EXCITEMENT
After losing nearly all the vision in his right eye, the new Dad underwent a series of tests that proved he does indeed have the autoimmune disease that affects the central nervous system.
"The timing was so bad," he told HELLO!. "I'd just had a baby, work was going great… I kept thinking: 'Why now?" While I was waiting for the final results, I got really, really angry. Then I got really sad for about two days, and after that I realized: 'Being angry and upset is not going to do anything at this point, if anything it's only going to make it worse… 'adapt and overcome' is my new motto."
Article continues below advertisement
Jack and his fiancée, Lisa Stelly, welcomed a daughter, Pearl, on April 24. The couple met only a year earlier, and were shocked with the news she was expecting in August. At the time, Jack said he needed "a week to really take this in" and then later gushed about the love he felt for his daughter.
"People say when you have a kid, it's like instant love, but unless you've experienced it, it's impossible to comprehend," he said
Mom Sharon, meanwhile, can't help but blame herself: "What did I do wrong? What did I eat or drink when I was pregnant?" she told HELLO! while Ozzy wonders why it isn't him.
"If it was me, you'd think: 'Ozzy had a reputation and it caught up with him', but Jack is such a good guy," he said.
Good luck, Jack.