NEWS
OK! Exclusive: The Voice Runner-Up Jacquie Lee on Her Favorite Old School Christina Song And Her Weirdest Quirk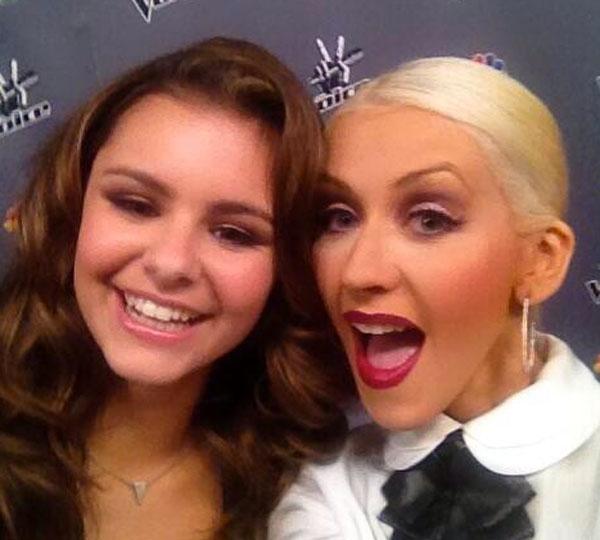 A winner was crowned on The Voice last night, and that winner was not Jacquie Lee. But still, the 16-year-old runner-up from Team Christina (as in Aguilera) was cheery as can be today when we chatted on the phone about the whole experience. Read on to see what Jacquie told us about what went down behind-the-scenes with Lady Gaga and Hayley Williams at the finale, the possibility of babysitting for Christina's son, why she's got her eye on Ed Sheeran and why she still hasn't read any tweets from last night. It's all below...
Article continues below advertisement
Photos: The Best Pop Music Collaborations of 2013
OK!: So congrats! I can imagine today is kind of a whirlwind.
Jacquie Lee: Thank you! Yes, definitely.
OK!: How does it feel that you got so far? Did you ever anticipate coming in second place in a competition like this?
JL: It honestly feels amazing. I mean, just to come this far and have gained so much it's just, it's amazing. And second place, that's the place to be! (Laughs).
OK!: What do you think it'll be like when you settle back into life as a normal teenager?
JL: I don't know what to expect, I really don't. Everyone is so supportive of me and especially in Jersey, I mean, insanely supportive. I haven't seen the chaos of it all yet, the good chaos of it all. I'm excited to go home and see everyone, sleep in my own bed.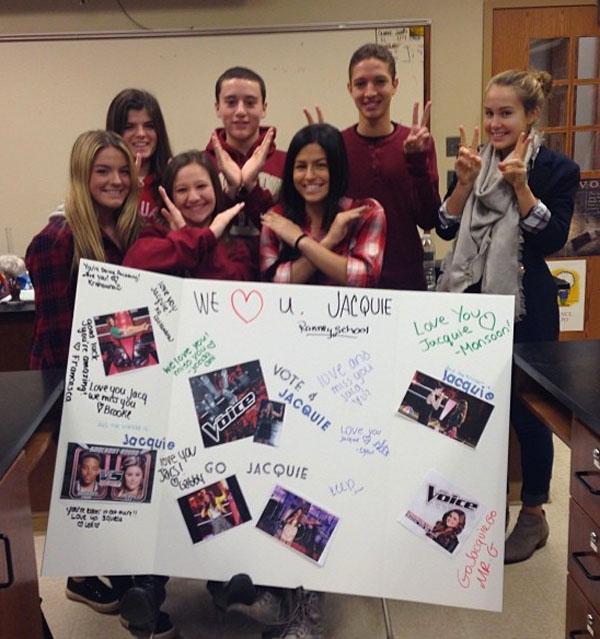 OK!: Are you going to continue on with regular school?
Article continues below advertisement
JL: Um, I am definitely going to school but if I have a definite plan of my next big project that I'm going to be working on (editor's note: That means "album") then I might be getting a tutor.
OK! News: Vote For The Best New Pop Song of the Week
OK!: Let's talk about the finale. It was so star-studded! What happeneed behind-the-scenes between you and Hayley Williams and you and Lady Gaga?
JL: Omgosh. Ok, Hayley Williams is the coolest person ever. She's so sweet and so down to earth and ridiculously grounded, it's insane. And it was an honor working with her because she was amazing. She was concerned about me, she's like are you alright? How are you doing with the song? Do you need to rehearse it more with me? Let me know. She was just so sweet. And Lady Gaga, I didn't actually meet her, I was sad, but she did tweet me, so in this day in age it's the same thing. And she followed me! So that was pretty cool.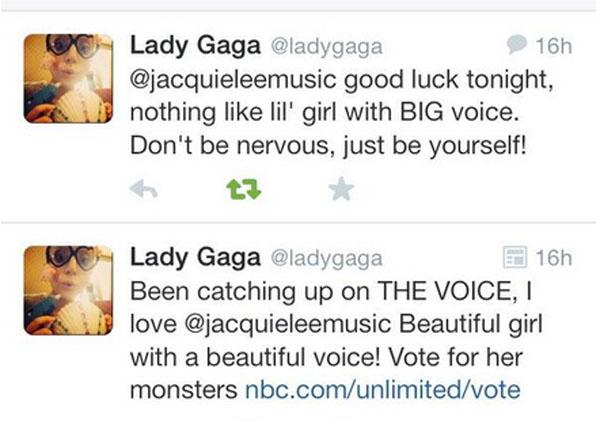 OK!: Is there another artist that you haven't met that you want to meet or you want on your first single?
JL: Ed Sheeran, let's go! I met him briefly but yes, I'm obsessed.
OK!: What do you think your relationship will be like with Christina now that the show is over?
JL: Well, we've established that we're going to keep in touch from now until forever. We're friends and it went way past the show. So I'm excited about that. We're just going to email back and forth.
Article continues below advertisement
OK! Exclusive: A Great Big World on Their Voice Duet With Christina Aguilera
OK!: Do you think she'll be calling you up to babysit anytime soon?
JL: Ha! I would hope so! I would love to babysit.
OK!: What's your favorite old school Christina song?
JL: Well, her Stripped album was pure genius. Even though this isn't that old I love "The Voice Within," but I also, I mean, "Genie in a Bottle" is just fun to jam out to! It's really fun.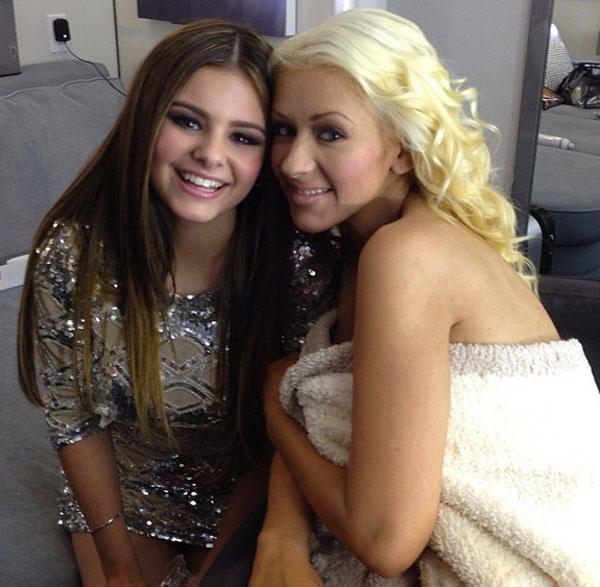 OK!: You were probably really young when that came out.
JL: Really, really young! But I loved it. Very '90s.
OK!: What's something maybe kind of quirky or weird about you that your fans don't know yet?
JL: Um, I have really really ridiculously small hands and feet. Like, really small.
OK! Exclusive: Cassadee Pope On Drinking With Blake Shelton
OK!: What size ring do you wear?
JL: Well, ok, I'm seriously, I 'm not sure what ring size I am but I know for my feet, I'm like a four and a half. And my hands are even smaller. Baby baby hands and feet.
Article continues below advertisement
OK!: What has the response been on Twitter since the winner was announced last night?
JL: I actually lost my phone, so I don't know (laughs)! I lost my phone last night, of all nights right after..I think my last tweet was to Hayley Wiliams and then I RTed something today off of my dad's iPad, but…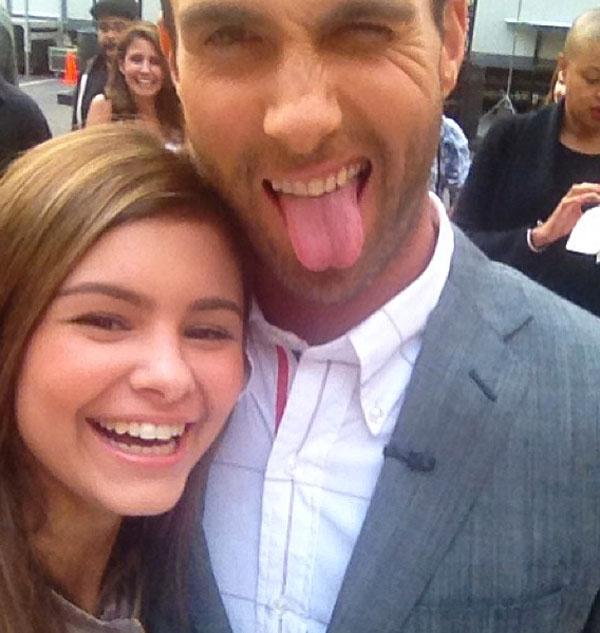 OK!: I think it's probably because Adam Levine stole your phone.
JL: Definitely, 'cause he wants to see me again so he took it, you know?