NEWS
James Franco: 'General Hospital' is "Mind-Blowing"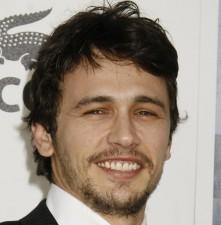 James Franco is cementing his reputation as the most relaxed actor in Hollywood, slipping seamlessly from a guest part in 30 Rock to a story arc in General Hospital which he calls, "a blast."
"It's been a blast so far," he tells NYmag.com of the long-running soap. "It was kind of mind-blowing. I've worked one day on it. It's one day of a few. But I think we packed seven episodes of my material in.
"They gave me a script for the day that was as thick as a film script and that's what we planned to shoot in a single day. No ad-libbing. If I needed it, they said they had a teleprompter, but the regulars didn't use it so I didn't want to use it, either. Anyway, I'm pretty good at remembering lines."
Article continues below advertisement
So does his character die? "I haven't died yet," he says, "But they only gave me the pages for the day that we shot. I don't know what's going to happen. It's all open."
Meanwhile, the Pineapple Express star has been filming his cameo on 30 Rock, playing a version of himself who is involved in a fake romance with Jane Krakowski's Jenna.
"I worked with Tina Fey a little bit over the summer on the movie Date Night and I'm assuming she liked the experience and that was why I was asked to do 30 Rock.
"I play myself but a very strange version. I don't think it has anything to do with who I actually am."