NEWS
James Franco Was Told to Not Host the Oscars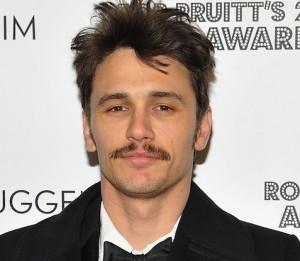 James Franco's agents advised him against hosting The Oscars so he decided to do what felt best. He's going to host them anyway! After being offered to co-host the star-studded awards ceremony with Anne Hathaway, his initial reaction was to say no. After being further coaxed by his agents into declining the offer, James decided to take a leap and do it anyway!James told Entertainment Weekly, "All my representatives were saying, 'No! Of course not!' So that always sparks something in me. So I said, 'Yes, of course!' Because that reaction that they have is based on conventional wisdom of what makes a good career. And that can be boring - really boring."
Article continues below advertisement
OK! NEWS: JAMES FRANCO'S GRATEFUL AND EXCITED FOR GOLDEN GLOBE NOMINATION
The star of 127 Hours indicated he was "very, very surprised" after being approached by head honchos at The Oscars. Now that he's said yes, James is taking a light-hearted approach and doesn't really care how it goes. "I'm happy to take the criticism," he said. "Even if it's the 'worst Oscars ever', I don't care."
The Academy Awards will air live on Sunday, Feb. 27 at 8 p.m. ET on ABC.
By Vicki Salemi