NEWS
James Maslow Talks Bachelor Pads, Body Building and His 'Big Time' Future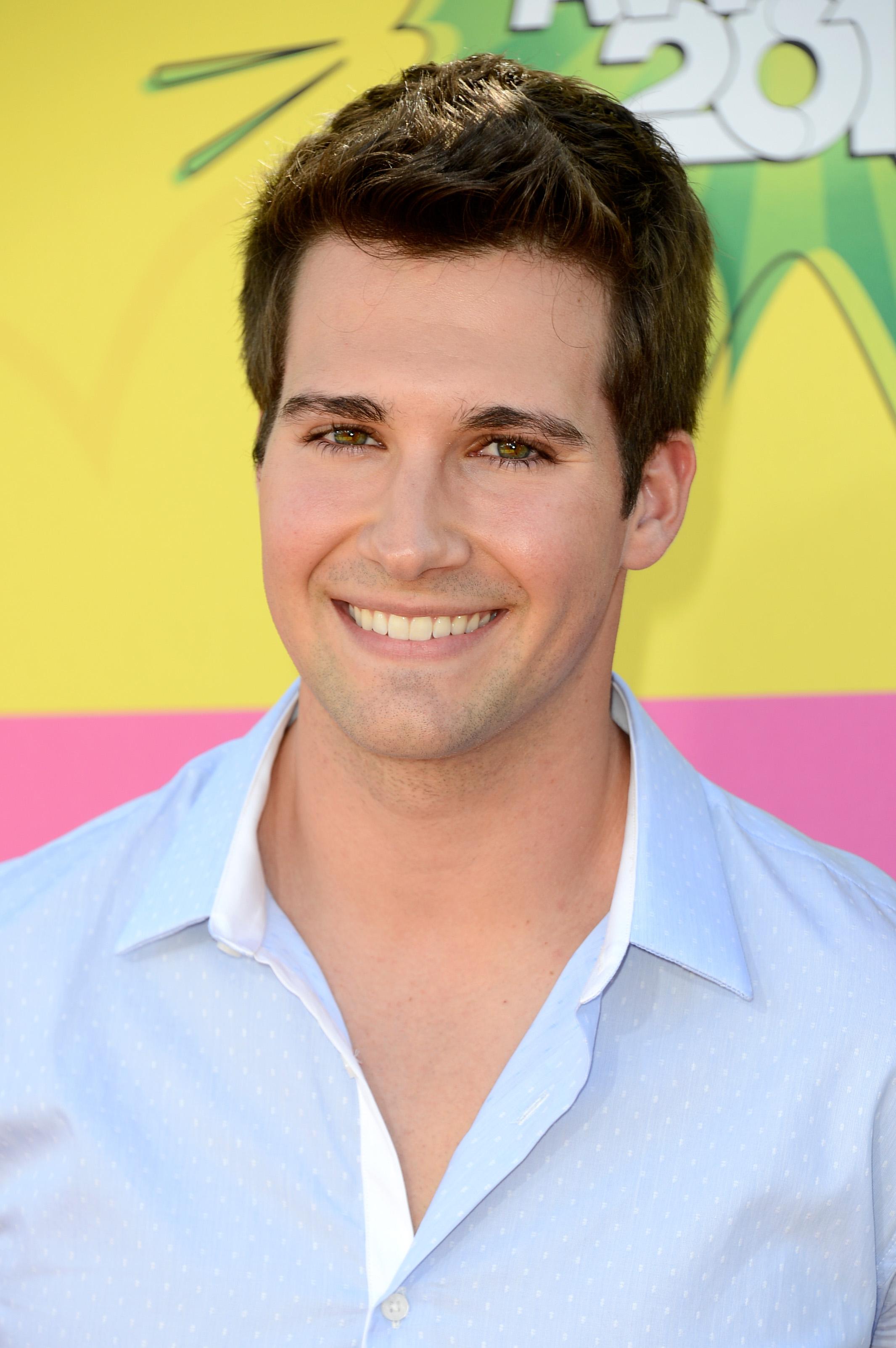 Starring in the hit Nickelodeon series Big Time Rush has changed 22-year-old James Maslow's life in a big time way. Five years ago the SoCal native couldn't imagine touring the globe, owning a home in the Hollywood Hills and restoring vintage cars (for fun, not because it's the only way to get from point A to point B!). Thanks to the huge success of the show and the pop group, James' career is on the rise, leading him to guest gigs on other Nick series like Marvin Marvin and See Dad Run. James talks to OK! about living the dream, buying his first place and what's next!
Article continues below advertisement
OK! News: Tia Mowry-Hardrict Becomes 'Instant Mom'
OK!: How has life changed in the past four years?
James Maslow: It's pretty amazing. I went from sleeping on my Godmother's couch out here (in LA), driving an old Mustang and basically auditioning and driving four times a week from San Diego to being 22 and buying a house in the hills. I talk about cars I'm rebuilding. I'm rebuilding a car for fun. I didn't grow up in that type of environment. The house I have now is so much nicer than anything I had when I was younger. My dad was over because we cooked steaks the other night and we were just talking about it. It's really cool. That's a really nice perk, the financial aspect of it. We're (Big Time Rush) not The Beatles. We're not at the point where I can just spend whatever I want but even at the point now it's so nice. But what I'm most excited about is it's been such a great stepping stone. The experience I've had in music and TV and film because of this project, from traveling the world to shooting 77 episodes and doing a couple of movies is pretty amazing. I can't wait to parlay that into the next step in my career which is coming up pretty soon.
Watch: What's the Deal With Kellan Lutz's New Role?
OK!: Was buying your first home really nerve-racking for you?
JM: It was but something that made it easier was I looked for about a year. In LA, I don't know about the rest of the country, but there's very little inventory and there's quite a few people that are able to buy in the price range I was looking at. I'm sure the more expensive homes are still hard to sell. So it was a year of kind of looking. I wanted one, I went into escrow on another, I got outbid on another. A lot of things just didn't work and then I finally found this home. It's been a great and frustrating education. But, of course, thinking about how I have a mortgage now, not just paying rent, I'm like, damnit, I need to keep working.
Article continues below advertisement
OK!: Come on season five!
JM: Season five would be cool but I'm more excited about transitioning into film or something a little more mature after this.
Watch: Anna Paquin and Stephen Moyer Debut Their Too-Cute Twins
OK!: What actors are an inspiration to you?
JM: I don't think there's any one actor that I completely want to emulate. But I think when you're looking at the top echelon, Brad Pitt has made some very interesting moves. I think of Brad Pitt as someone who has done great roles. He doesn't always have to be the lead yet he steals scenes and constantly works. If he's in the headlines it's about something. I respect him. On the younger side, Channing Tatum I guess is 10 years older than I am and he has a great career right now. He seems like a great and funny guy. He's killin' it in terms of being able to do comedy and still action roles.
OK!: Have you turned your place into a total bachelor pad?
JM: I know mostly what I want but I am trying to turn to my girlfriend and her family and some other friends of mine who are girls and look to their advice a little bit. I didn't even know taupe was a color when I bought a house and I'm trying to add some warmth to part of it. But, of course, it's my house so I put speakers in all of the ceilings since music is a big part of my life. I put a nice little surround sound in there for the TV. I've got the flat screens and a pool table downstairs. It's very much a guy's house but I'm trying to keep it warm and not so overly modern that it's not family fun and comfortable.
Article continues below advertisement
OK! News: Snooki Has Her Own Music Label—You Heard That Right
OK!: What's your workout regimen like?
JM: Pretty much everyday something. I like to sweat everyday. I like going to the gym. Part of the characters I want to play in the future are leading man eventually so in terms of that working out is part of my job when I think of it that way because I want to look a certain way. At 6'1 or 6'2, whatever I might be right now, if I didn't weight a certain amount I would looks scrawny. So that's part of the motivation for me to go to the gym. Getting there is the toughest part but once I'm there I enjoy it. It's one of the best stress reliefs ever.
OK! News: What's In Your Beauty Bag, Ashley Rickards?
OK!: Your trainer, Eric the Trainer, works with a lot of Hollywood actors, what's the most important lesson that he's taught you?
JM: With him it's diet. I love my burritos and burgers and he's all about it when I'm building but if I have to cut down you kind of have to change that a little bit, even at my age. He kind of says it's 1/3, 1/3, 1/3 between sleep, eating and working out. A lot of guys have the mentality of I can eat whatever I want and stay up all night and look the way I want and you just can't. You need to get some rest and you need to eat, not necessarily 100 percent clean, but cleaner.
OK!: Are you good about cooking for yourself?
JM: No! Definitely not. And if I do I'm definitely not good about cleaning up. I can barbecue pretty well. I can do steaks and burgers. I've kind of turned my house into Sunday Funday and everybody comes over to watch the game when football is on or whatever it might be, but I don't cook enough. I've got a big kitchen that I need to start using more.
Which famous actor's footsteps could you see James following in? Let us know in the comments below or tweet @OKMagazine.