NEWS
Jamie-Lynn Sigler Turns 27!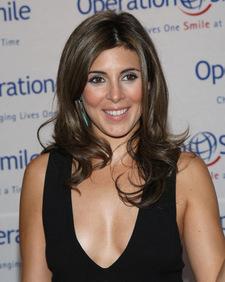 Jamie-Lynn Sigler got charitable on her 27th birthday when she brought brother Mark and sister-in-law Whitney to an Operation Smile event held May 15 at Skylight Studio in NYC. But, OK! wanted to know how the recently single actress pent the big 2-7.
"I slept in really, really late," The Sopranos star tells OK! "I got a huge balloon bouquet from my girlfriends back in L.A. It was a surprise. I got a lot of nice e-mails and phone calls. Birthdays are a nice time to catch up with people you haven't spoken to in awhile. Later I'll meet up with some friends."
Article continues below advertisement
One thing Jamie-Lynn looks forward to this year is becoming an aunt for the first time. Her brother and sister-in-law are expecting a child. She's also moving to the West coast for a new TV gig. That sounds like quite a busy 2008!
By Valerie Nome