NEWS
Jason Schwartzman: "Chicks Love My Brother!"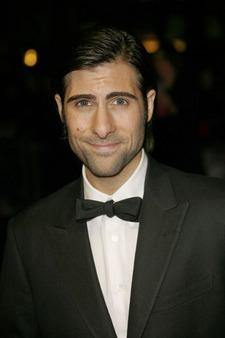 Jason Schwartzman will always be the lovable dorky Max Fischer from Rushmore, but before he won our hearts on the big screen he was a musician. Jason was the original drummer for The OC theme song band Phantom Planet. He left the band a couple years back and recently released some solo music entitled Coconut Records.
"The wonderful thing about Coconut Records is it happened by accident," he told Ourstage.com, "There isn't really a precident for what the next album will be like."
Article continues below advertisement
He continued, "The idea that people would show so much support just because they like something is... well, I am grateful and I thank everybody out there and I can't believe that people heard the record and liked it enough to support it."
He isn't the only Schwartzman in the music-making biz. His younger brother, Robert, is lead singer in Rooney. And Jason knows the one way to win a girl's heart is not by taking them to one of his brother's shows. He said, "Chicks love my brother. I wouldn't take a girl to a Rooney concert; I'd take them to dinner."