NEWS
Jay-Z Says Kanye West "Spoke What Everyone Else Felt"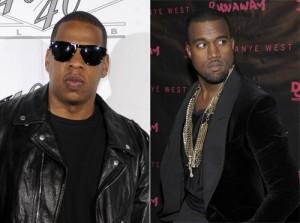 Russell Simmons has recently taken Kanye West's side and now it's not surprising that his good friend Jay-Z is siding with him too! While promoting his new book, Decoded, Jay-Z commented on Kanye's criticism of former President George W. Bush.
OK! NEWS: RUSSELL SIMMONS WRITES LETTER TO KANYE WEST AFTER TODAY SHOW INTERVIEW
Bush has recently said that Kanye's comments about him ("George Bush doesn't care about black people") during the Hurricane Katrina telethon were a low point in his presidency.
Article continues below advertisement
During an interview with NPR's "Fresh Air" on Tuesday (via MTV News), Jay-Z said, "First, I find it strange, like everyone else should, that one of his lowest points was somebody talking about him."
"He's the president. People should insult him a lot. That's part of the job description."
OK! NEWS: KANYE WEST — "I'M NOT PERFORMING ON THE TODAY SHOW"
Jay-Z also referenced an expert from his book explaining how the mishandling of the rescue/relief efforts after Hurricane Katrina affected him.
"It didn't feel like a natural disaster; it felt like it was happening directly to blacks, and immediately those images of people in suits getting beaten, sprayed with hoses, beaten on the bridge at Selma, all these emotions were going on inside of us," he said. "Kanye really spoke what everyone else felt."
OK! NEWS: JAY-Z FOR PRESIDENT?
So what does Jay-Z think of President Obama so far?
"I think he's had so many challenges,"he explained. "I applaud his efforts and where he's going. Of course, it's not 100 percent, but you have to take into context what he inherited and what he's working with. He's in the negative, and if you think he can fix eight years of damage in two years, I don't know if that's realistic."
What do you think of Jay-Z thoughts on Kanye's comments?