NEWS
J.C. Chasez Comes to the Rescue & Saves Baby Girl's Life!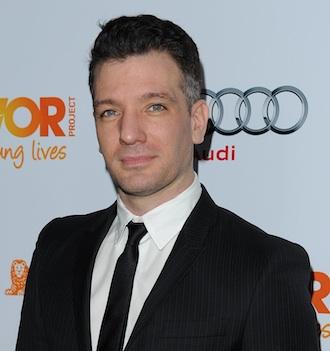 Justin Timberlake, Joey Fatone and Lance Bass have certainly made names for themselves post-*NSYNC, but what about J.C. Chasez? Looks like the crooner saved a baby in Miami Beach on New Year's Day!
VIDEO: WATCH JUSTIN TIMBERLAKE MAKE A FOOL OF HIMSELF IN ESPY AWARDS PROMO
At the Fountainebleu hotel, J.C. celebrated the New Year at a private bash hosted by Gossip Girl's Chace Crawford. Unbeknownst to him, the very next day would test his heroics! VIDEO: JUSTIN TIMBERLAKE FORGETS 'NSYNC'S "TEARING UP MY HEART" LYRICS ON TODAY On New Year's Day, a helicopter flew close to the beach and resulted in umbrellas in the sand flying everywhere. One of them seemed destined toward a stroller with a one-year-old baby girl. J.C. leapt into action and grabbed the parasol before it crashed into the baby! The New York Post reports hotel security confirmed the incident and sources pointed out J.C. was "sweet and humble" about coming to the rescue.
Article continues below advertisement