NEWS
Jennie Garth Shares Her Halloween Plans with OK!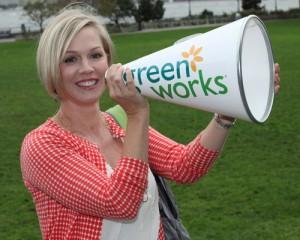 Jennie Garth has a very busy weekend coming up. The mom of three is going all out for Halloween and it's a full family affair! OK! caught up with the actress and she shared her plans for the spooky holiday and how her family always manages to always pick on her Halloween costume.
"We are throwing our first ever haunted house for the eighth graders in my daughter's eight grade class," Jennie told OK! of her plans, sharing that the whole month of October was dedicated to crafting the perfect haunted lair.
Article continues below advertisement
So is it difficult picking out a Halloween costume with her eighth grade daughter?
"No, she really knows what she wants and she's going to try and really, you know, make it from the things she has at home. We have tons of costumes and crazy things, so they like to just sort of make their outfits."
Jennie also shared her favorite Halloween costume!
"I was a hobo once that was fun," she said. "I got to wear my dad's clothes and have a stick with a thing on it, you know, the stick with the bag on it. I don't think it's politically correct anymore, but back then it wasn't a big deal."
Jennie did say that her and Twilight heartthrob hubby Peter Facinelli usually don't dress up as something together.
Article continues below advertisement
"Peter is such a kid...he loves to dress up for Halloween," she said. "It really kind of bugs me cause I don't like dressing up for Halloween, but I always get kind of cornered into doing it. Like one year he was Captain Hook and he made me be Smee, the fat guy with the stripes. It was not fun. Or they'll all be the Wizard of Oz people and I'll be the witch. They always find an extra special role for me"
The Green Works Walk to School challenged encourages children to be healthy, go green and is an opportunity for families to sign up their children to win grants for school.