NEWS
Jennifer Lawrence: By Hollywood Standards I'm Obese But I Don't Care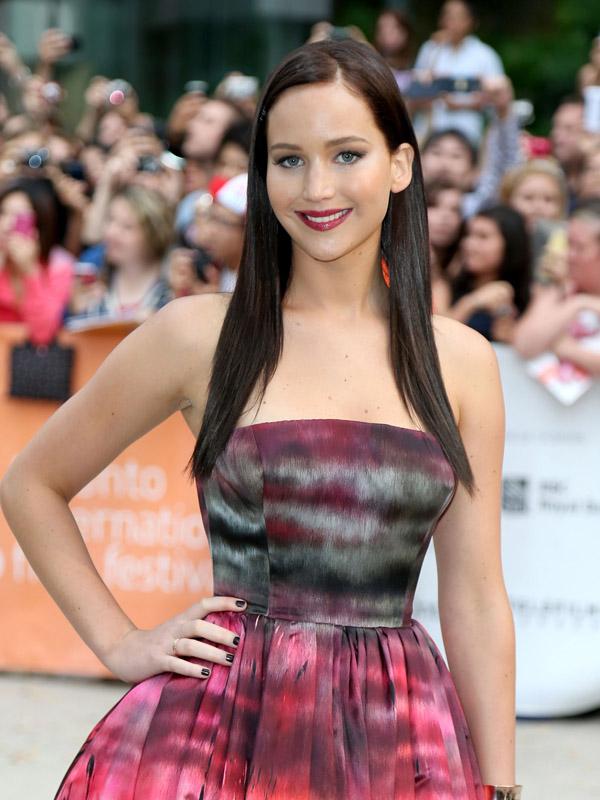 Article continues below advertisement
"I'm considered a fat actress. I'm Val Kilmer in that one picture on the beach. I eat like a caveman. I'll be the only actress who doesn't have anorexia rumors."
Jennifer has already done a variety of roles but insists that she will not walk in the footsteps of fellow actresses like Anne Hathaway, Mila Kunis and Natalie Portman who have all dropped dramatic amounts of weight for a role.
OK! GALLERY: JENNIFER LAWRENCE PREPS FOR HUNGER GAMES SEQUEL CATCHING FIRE AT L.A. GYM
"I'm never going to starve myself for a part," she shared. "I keep waiting for that one role to come along that scares me enough into dieting, and it just can't happen. I'm invincible."
And aside from being against what she wants to do, Jennifer says the other reason she doesn't want to get super skinny is so she is not a bad role model for her young fans.
"I don't want little girls to be like, 'Oh, I want to look like Katniss, so I'm going to skip dinner,'" she said.
MORE ON:
Jennifer Lawrence
Article continues below advertisement
"That's something that I was really conscious of during training, when you're trying to get your body to look exactly right. I was trying to get my body to look fit and strong, not thin and underfed."
Jennifer has recently been shootingthe sequel to The Hunger Games, called The Hunger Games: Catching Fire in Georgia, It is scheduled to open in theaters on Nov. 22, 2013.
RELATED NEWS
JENNIFER LAWRENCE IS TERRIFIED OF FAME, WAS "SHAKING" WHEN HUNGER GAMES WAS RELEASED