NEWS
Jennifer Lawrence Talks 'Catching Fire' and Her Life as a Blockbuster Movie Star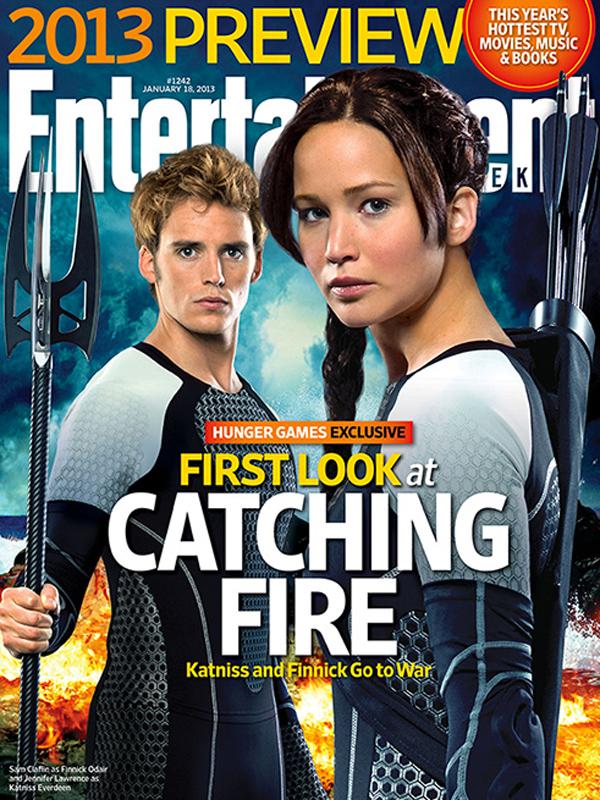 Article continues below advertisement
"It's almost like I subconsciously don't want to work anymore so I'm trying to ruin my career," she says with a laugh at one point, before she jokingly says "I'm pregnant!."
OK! GALLERY: JENNIFER LAWRENCE SHINES IN TORONTO, SAYS SHE ALMOST TURNED DOWN HUNGER GAMES
"I'm so aware of all the b.s. that surrounds Hollywood," she continued, "and how everyone gets on this high horse and thinks that they're curing cancer and it makes me so uncomfortable every time I see it. So I go in the exact opposite direction and end up saying something like 'I'm pregnant!' when I'm in two franchises."
MORE ON:
Jennifer Lawrence
OK! GALLERY: JENNIFER LAWRENCE PREPS FOR HUNGER GAMES SEQUEL CATCHING FIRE AT L.A. GYM
The magazine also talked to Sam Claflin, the British actor who plays District 4′s Finnick Odair and he admitted he's definitely feeling the pressure of being part of the wildly popular franchise.
"I'm on Twitter and so many people have been like 'Don't mess this up, or we will kill you.'"
The Hunger Games: Catching Fire hits theaters November 21.