NEWS
Hollywood Legacy: Jeremy Geffen Leaves his Mark on Hollywood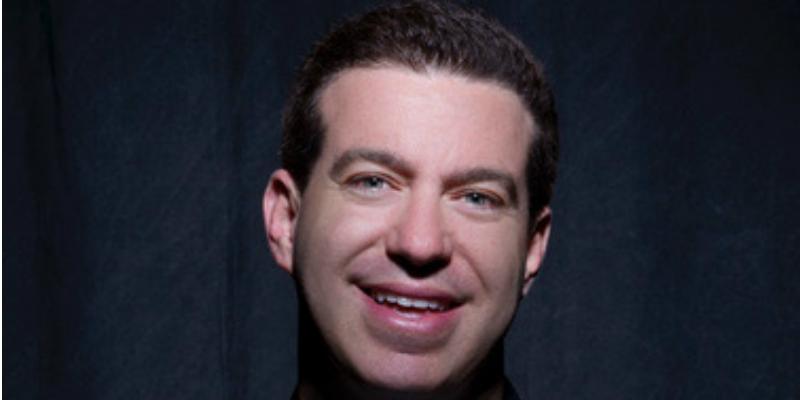 Jeremy Geffen has the entertainment business wired into his very being—it's in his DNA. The business is what keeps him going and the ability to help people showcase their considerable talents for the right price is what has motivated him for the two decades he has been in business. Hard work and tenacity have allowed him to reach the ultimate heights of talent management and he is the predominant player in the world of monetizing songwriters' assets. For Jeremy, the achievements he's reached were essentially predestined. The entertainment industry was always his to tackle as a third generation entertainment executive.
Article continues below advertisement
However, Jeremy didn't always believe he'd be in show business. He originally set out to be an investment banker or stock broker, working after school for Dean Witter when he was only 14! But with a family background such as his, it was quite inevitable that he would one day be the successful talent manager that he has become. As president and CEO of both Geffen Management Group and Creative Rights Group, Jeremy has created his own path into Hollywood success.
As the son of a highly respected publicist and manager, the tutelage that he would need was already there at his disposal. Jeremy had the rare opportunity to spend much of his youth in the recording studio with acts like Lionel Richie and the Commodores and Smokey Robinson, both of whom he works with today under his CRG banner. Skip Miller, who was VP of Motown at the time, always said he had the "Geffen ear" for music. The exposure to some of the most talented individuals in the business gave him a unique insight into their world, insight that would serve him well as a manager to A-list talent.
Article continues below advertisement
Follow Jeremy Geffen On Twitter!
After receiving a degree from the Entrepreneurship program at USC, he began his stellar career working, as many before him have done, in the legendary William Morris mail room and that was it for him. It was his time there that inspired him to pursue a career in entertainment. He knew that it was his calling to help foster talent and ensure that his clients would be rightly compensated for their talents. Jeremy entered the management business working with Johnny Wright and the Wright Entertainment Group with clients including Justin Timberlake and Britney Spears. His understanding of artists' needs and expectations proved to be a competitive edge for Geffen. He worked with the likes of Christina Milian, Sisqo, Dream and more.
OK! News: Sorry, Justin: Britney Spears Will Appear At The Super Bowl This Weekend!
After some time working with Lindsay Scott Management on the Janet Jackson tour, Geffen moved on to the next chapter in his career when he struck out on his own and created Jeremy Geffen Entertainment. Now that he had his own shop, Geffen was able to cater to the needs of top talents such as Eminem's rap group D 12, Bone Thugs n Harmony, Three Six Mafia, Sean "Diddy" Combs, Metta World Peace, Trackboyz (producers of Nelly), and Smokey Robinson. Already an accomplished talent manager, Jeremy would reach all new heights when he sold JGM to Sanctuary Management—a company whose roster was comprised of A-listers such as Elton John, Guns n Roses, ZZ Top, Fleetwood Mac, and Beyoncé. It was an impressive feat for someone who had not even reached the age of 30 yet.
Article continues below advertisement
OK! News: Eminem Apologizes To Daughter Hailie For Near-Fatal Overdose On New Album 'Revival'
Jeremy Geffen left Sanctuary after some time and opened his doors as Geffen Management Group, where he has continued to serve the needs of exceptional talent such as Jacob Latimore—who has achieved great success at just 21 years as a triple threat in music, TV and film. Starring in Detroit and Collateral Beauty on the big screen Jacob is currently one of the stars of the ensemble cast of The CHI on Showtime, which was just picked up for a second season. It's evident that there is no slowing down for Jeremy. He continues to help artists gain the recognition they deserve which led him to expand his horizons and form Creative Rights Group.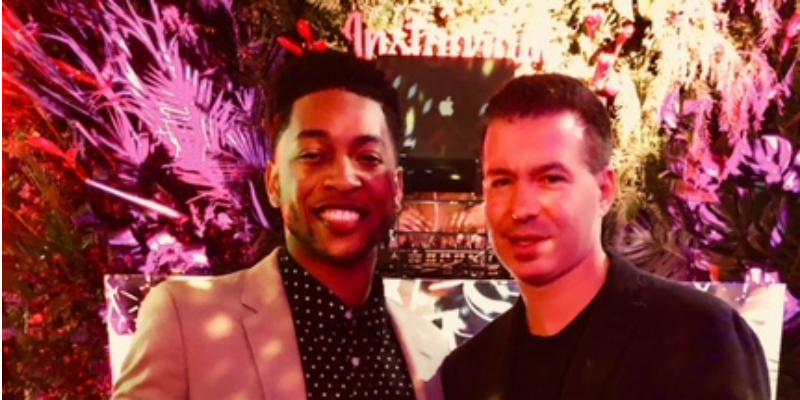 Creative Rights Group, which Jeremy has been president and CEO of since its 2014 founding, was formed to facilitate the recapture and/or monetization and marketing of songwriters' and artists' music assets to ensure their legacies. CRG works with Smokey Robinson, Leon Ware estate, Verdine White, Alphonso Mizell Estate (Jackson 5), Isley Brothers, members of the Commodores, Lamont Dozier, Baker Knight estate (Elvis Presley, Ricky Nelson), Willie Mitchell estate (Al Green), Teenie Hodges (Al Green), members of Con Funk Shun, Cece Peniston, and the Hoagy Carmichael estate, to name a few. With CRG, Jeremy has been able to help artists cement their legacies. Through all he has done and will continue to do for his clients, Jeremy will undoubtedly cement his own place in history.