NEWS
Jeremy Geffen: From Talent Manager to Savior of Musical Legacies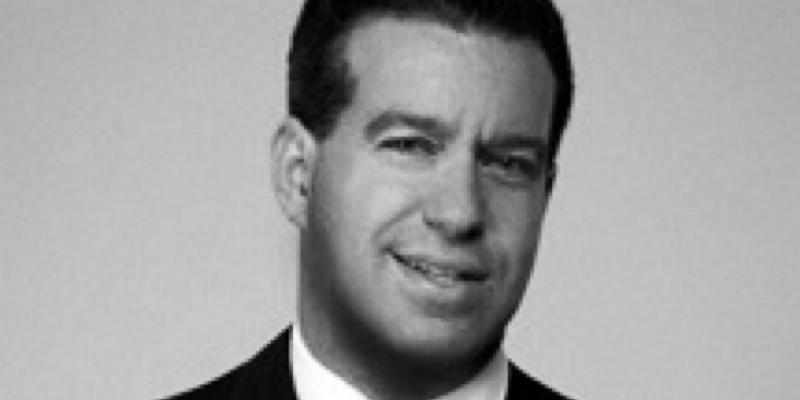 You may not know the name Jeremy Geffen, but you definitely know the artists he's worked with. He's been managing some of the most notable acts in the entertainment industry and he's been doing it well. His ingenuity and attention to his clients needs has made him a champion for artists both past and present. Jeremy has been quietly ensuring the legacies of some of the most iconic acts in music. From Smokey Robinson to Three Six Mafia, Jeremy has had a hand in maintaining and aggrandizing top musical talents.
Article continues below advertisement
Born for This
Jeremy was all but destined to enter the entertainment business. As the son of a second generation talent executive, Jeremy had the tools that would lead to him becoming a highly successful music manager. His days spent in the recording studio with the likes of Lionel Richie and The Commodores were what allowed Geffen to become the man that he would ultimately become.
He would eventually begin his journey into the industry after graduating from the Entrepreneurship Program at USC's Business School. It was at Shankman, DeBlasio, Melina, where he gained the opportunity to work with established songwriters and performers including Barry White. His music management career began with Lindsey Scott and Roger Davies, assisting on the Janet Jackson Velvet Rope tour, before becoming General Manager at Creative Management Group handling day to day responsibilities for Sisqo, Teddy Riley, Christina Milian and others. He was then asked to partner with Wright Entertainment Group, a company that boasted an impressive roster including Justin Timberlake and Britney Spears. It was there that he was able to personally manage the careers of Dream, Blaque and Robin Gibb.
Article continues below advertisement
Making his Own Way
In 2003 he formed Jeremy Geffen Management which focused on building the careers of producers, songwriters and recording artists. Jeremy was instrumental in advancing the careers of the GRAMMY nominated production team Trackboyz, Eminem's rap-group, D-12, Bone Thugs 'n Harmony and Three Six Mafia. He also created and ran Trackboyz Entertainment's label. His first signing was J-Kwon, who reached #2 on Billboard's Hot 100 and #1 on rap charts with Tipsy. Jeremy's clients have collectively sold over 250 million records worldwide.
Follow Jeremy Geffen On Twitter!
Jeremy Geffen Management was eventually acquired by the multi-national company Sanctuary, who had a strong roster including Beyonce, Destiny's Child, Nelly, Elton John, Guns 'n Roses, Mick Fleetwood, and Billy Idol. Jeremy then chose to regain ownership of the management company he built, renaming it Geffen Management Group, which represents musicians, performers, actors and celebrity estates. Among the talents that he has proudly developed has been Jacob Latimore (The CHI, Detroit, Collateral Beauty). Notably, Jeremy is also representing the Marvin Gaye estate so that generations will honor his musical contributions.
Article continues below advertisement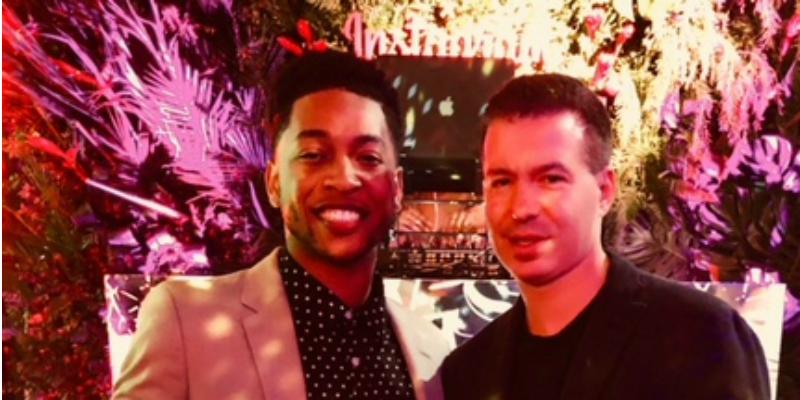 Champion for Creative Arts
Not only has Jeremy been successful in managing top talent throughout his impressive career, but he has also managed to preserve the legacies of legendary musicians through his organization, Creative Rights Group. As President and CEO of CRG, Jeremy Geffen has made it his mission to ensure that musicians are rightfully compensated for their talent by facilitating the recapture and/or monetization and marketing of songwriters' assets to ensure their legacies.
Since founding CRG in 2014, Jeremy has helped cement the legacies of artists including: Smokey Robinson, the Gregg Allman Estate, Alphonso Mizell (Jackson 5), Isley Brothers, members of the Commodores, the Baker Knight estate (Elvis Presley, Ricky Nelson), Willie Mitchell estate, Larry Smith estate, Ellen Shipley (Belinda Carlisle), Verdine White, and the Hoagy Carmichael estate.
The organization's success cannot be denied, as it has sold over $150 million in assets with a projection of over $250 million earned by 2020. With an ever-evolving musical landscape, whether it be through streaming or otherwise, Jeremy's assistance in attaining musical rights and making sure his clients are fairly compensated could not have come at a better time. His success has been a testament to his perseverance for wanting more for his clients. The artists he's worked with may be in the public eye but Jeremy has put his own stamp on Hollywood.