NEWS
Jermaine Jackson on Dr. Conrad Murray's Verdict: "Sentencing Was Very Soft"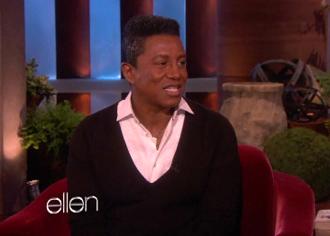 Article continues below advertisement
"It's a relief," Jermaine said, but said his family is still waiting for answers.
The brother of the late King of Pop said he didn't think it was possible Michael could have hidden an addiction to propofol.
"No, he wasn't addicted. There was an addiction to Demerol in 2001 to the early 2000s but that was because of pain. Even during the autopsy report there was no addictions to any of that," Jermaine explained. "Michael just wanted to sleep. He did not want to die. He trusted the doctor and the negligence and everything. It's really sad because we lost an incredible person."
MORE ON:
Dr. Conrad Murray
OK! NEWS: CONRAD MURRAY MANSLAUGHTER VERDICT — DOCTOR FOUND GUILTY IN DEATH OF MICHAEL JACKSON
"What kind of sentence would at least help you feel better?" Ellen asked.
"I think the sentencing was very soft. I mean you would probably do more time if you stole. If you went into the hospital and stole cases of propofol you would probably do more time then," he said. "And to give him two years for taking a life. Forget about Michael Jackson but taking anyone's life. But it happens to be my brother who loved the world and loved people and did so much for the world. He cared about people, human beings, children."
Watch Jermaine's interview over at Ellen.com!