NEWS
Michael Jackson's Sister on Dr. Conrad Murray's Guilty Verdict: "He Was Wrong"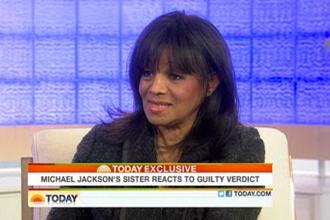 Article continues below advertisement
Rebbie said the trial "brought everything back to reality." The defense tried to paint Michael as an addict who contributed to his own death, but Rebbie disagrees with that.
"Well, my problem that I have with the entire theory or situation was the fact that the doctor took an oath in being a professional. He performed something in a private setting, you might say, that is giving, administering propofol, which is wrong," Rebbie explained. "So no matter what the situation was, he was wrong because he's not supposed to do that."