NEWS
Jerry Seinfeld Stops Spouses from Suffering with 'The Marriage Ref'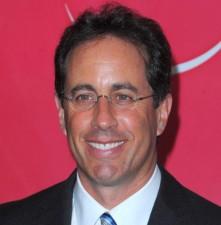 Raise your hand if you've missed seeing Jerry Seinfeld on TV on a weekly basis! We have too — good thing he's returning to the airwaves with NBC's latest offering, The Marriage Ref. Sick of arguing whether to leave the heater on or off? Squeeze or roll the toothpaste? These universal arguments will finally be resolved!
OK! NEWS: JERRY SEINFELD'S WIFE JESSICA IS BEHIND COMIC'S RETURN TO TV
Jerry is also the producer of this new series where celebrities, comedians and sports stars secretly comment, debate and decide who's right and who's wrong in real-life disputes between real-life spouses!
Article continues below advertisement
Don't miss a sneak peak of The Marriage Ref this Sunday, Feb. 28 following the Closing Ceremony of the Vancouver Olympics at 10:30 ET.
The episode will center around a husband who's dream is display his dead, stuffed dog in the middle of house, which, perhaps understandably, is his wife's worst nightmare.
It's the greatest thing to happen to marriage! Find out who wins Sunday on NBC!
Sponsored by NBC