NEWS
Jessica Simpson: I Had A Lot Of Pressure To Lose Baby Weight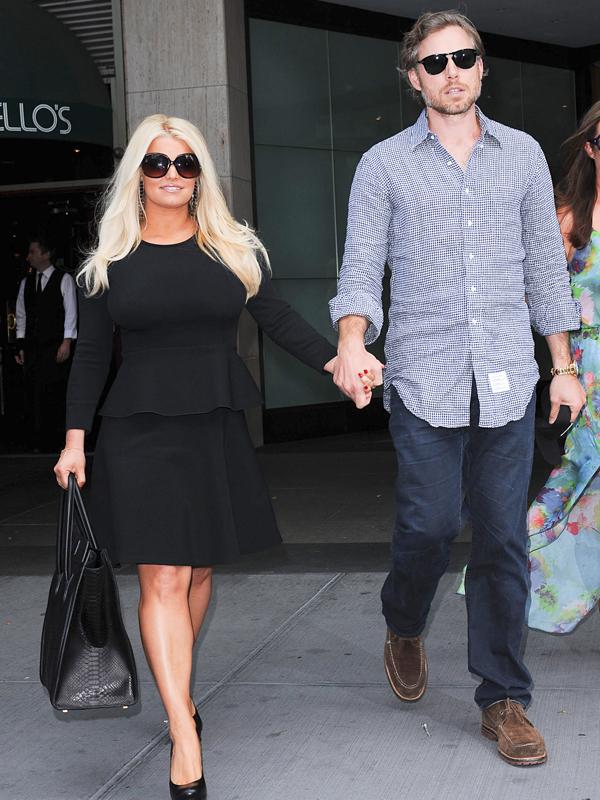 Jessica Simpson gave birth to baby Maxwell just four months ago but it seems she has had more pressure than most other celebrity moms to snap back into shape given her deal with Weight Watchers and previous battle with the pounds. And she's certainly felt the burden.
The 31-year-old debuted her much anticipated post-baby bod on the premiere episode of Katie Couric's new show, Katie, today where she revealed she's lost more than 40 pounds.
Article continues below advertisement
"Motherhood is a dream," she shared. "It really is absolutely amazing. She had her first flight yesterday. Did not sleep! She didn't cry. She just wanted to babble."
OK! GALLERY: JESSICA SIMPSON IS ALL AGLOW IN LA LA LAND
And although very happy with her family life, Jessica said she is in no rush to walk down the aisle just yet.
"We have not set a date," she revealed of her nuptial plans with the former NFL player. "It won't be this year. We haven't had time! I really want to do a big fun wedding with my friends and family."
Article continues below advertisement
Jessica looked fantastic in her coming out ensemble which was a fitted black dress with a peplum and flared skirt.
But dropping the pounds to get into the body-revealing frock was definitely a "challenge" for the blonde bombshell who put on a lot of weight during her pregnancy and has now developed a love for all sugary things now she's breastfeeding.
"I put on more baby weight than I was planning on," Jessica confessed. "I really have to separate myself form the world's expectations and really just look inside myself and be healthy with myself… I want to be a phenomenal role model for my child."
Jessica added that she "didn't really think about it" as she piled on the pound while carrying her daughter and she was surprised she didn't lose everything straight away.
"All the weight didn't come off with the baby! I've just had to really stay focused on my diet and really concentrate on what I'm putting in my body," the Dukes of Hazzard star stated.
How do you think Jessica's weight loss journey is going?