NEWS
John Travolta Makes First Public Appearance Since Alleged Sex Scandal Broke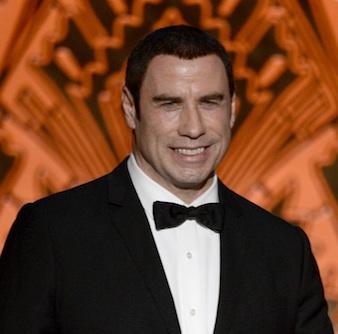 Ever since the alleged accusations of a lawsuit involving a potential sex scandal, John Travolta has been out of the spotlight.
Well, last night he presented at the American Film Institute's tribute to Shirley MacLaine in L.A.! As the 58-year-old Pulp Fiction star presented on stage, his speech focused on Shirley's career which began as a dancer.
OK! NEWS: ONE LESS LAWSUIT FOR JOHN TRAVOLTA — ORIGINAL ACCUSER DROPS CLAIM
Article continues below advertisement
According to E! News, the actor said, "Several years ago, Warren Beatty was talking about a young actress. And I said to him, 'What was she like?' And he said, 'She filled the room with presence like I've never seen before.' And I said, "You know your sister, Shirley? She fills the room with presence.'"
John added, "She fills the world with presence like no one I've ever seen before. And that's my Shirley. And I love you."
At the event, the woman of honor chatted it up with Jennifer Aniston, Julia Roberts, Sally Field, Meryl Streep and Melanie Griffith who all sat at her table.
OK! NEWS: FIRST JOHN TRAVOLTA'S ACCUSER CLAIM DROPPED BY ATTORNEY
During her speech, Shirley stated, "I want to thank and pay tribute to the women at my table. Because they've been my compadres, my other half of the sky, my sustained belief that women who speak their truth will make the world a better place."
Then she gave a shout out to her male counterparts: "I want to thank all the fabulous co-stars, male, that I have worked with. Those I've made love to on the screen, and those I've made love to off the screen. I swear I remember maybe half."
The awards show will air on TV Land on June 24.