NEWS
Johnny Bananas of The Challenge: Free Agents: "The Most Uncomfortable Day Of My Entire Life" Happened While Filming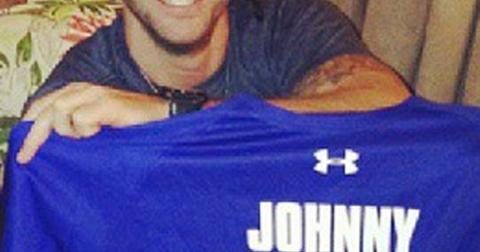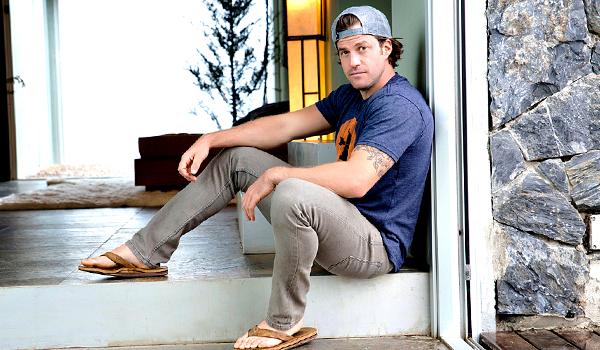 After nine seasons of competing on MTV's The Challenge (and winning quite a few along the way), Johnny Bananas has still got it. We got the Challenge veteran to tell us why things are different this season with Free Agents, how he feels now about his biggest rival, CT, and which of the guys he misses the most this time around. Plus, Johnny recounts what he calls "arguably the most uncomfortable day of my life" which happened while filming in South America, and reveals which girl on the show is the most...um..."loose" this season. All that, plus an exclusive clip from tonight's episode, is below!
Article continues below advertisement
WATCH: The Best and Worst Moments from the 2014 MTV Movie Awards
OKMagazine.com: Next to CT, you're the most experienced competitor this season. Do you think experience is what makes you so good?
Johnny Bananas: I think like any task you perform in life the more practice you have and the more reps you take the stronger you will become. However in my opinion, on challenges, experience and strength can only take you so far. What I attribute my challenge success to could best be summed up in the words of Charles Darwin in which he says "It's not the strongest who survive, nor the most intelligent, but the ones most adaptable to change." While I consider myself a pretty sharp dude, and I take my physical conditioning very seriously, I don't consider myself the most intelligent, nor the strongest competitor in the house. However I do think my ability to adapt to the ever-changing political and strategic landscape on a challenge puts me in a class of my own.
OK! Exclusive: Recap of Part 1 of the Teen Mom 2 Reunion Show
OKMagazine.com: Do you kind of hate CT for beating you last season on Rivals II?
JB: Not as much as I hate his beard on this season of Free Agents! Jokes aside, CT is and always has been a formidable opponent and is gifted with physical skills few possess. And as much as I hate seeing him in the house every season (mainly because of how much more difficult he makes things for me) he pushes me to be a better competitor. And as much as I hate losing, he played an overall better game than me on Rivals II and deserved the win. Truth be told I was more upset about losing to his emaciated ginger teammate than I was to him.
Article continues below advertisement
OKMagazine.com: We have a lot of new cast members this time. Who did you miss the most from previous challenges?
JB: What I miss most about the previous challenges is the absence of two challenge legends, and my friends Evan and Kenny. Despite how things may appear on television there is a tremendous amount of downtime on these shows, and the real challenge is actually fighting boredom. Having people in the house with a sense of humor not only provides entertainment but goes a long way to alleviate the boredom.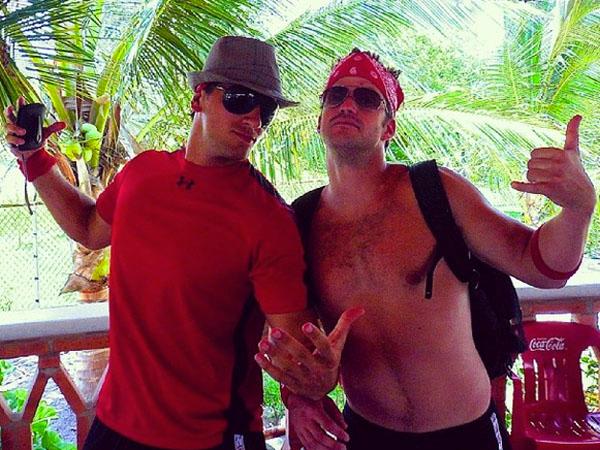 OK! News: Which Reality Star Just Got Charged with Battery?
OKMagazine.com: Speaking of downtime, are there any significant relationships or hookups in the house that you can tease at all?
JB: Hookup teaser… Nany with (fill in the blank Male/Female)...
Editor's Note: Well, Johnny wasn't lying! Watch this exclusive clip from tonight's episode where Nany makes out with lucky birthday boy, Cohutta:
radar_embed service=5min.com src="http://pshared.5min.com/Scripts/PlayerSeed.js?sid=1126&width=570&height=351&playList=518199986"
Article continues below advertisement
OKMagazine.com: You need to explain that photo you posted on Instagram where you're wrapped in plastic and rolling on the sand. That did not look fun.
JB: Arguably the most uncomfortable day of my entire life. We were wrapped in plastic, put out in the blazing hot sun and forced to roll in the sand. Picture getting your haircut, and having every hair clipping dropped into your shirt, and your hands, arms and body are bound so you couldn't alleviate the discomfort. Then multiply that by 1,000.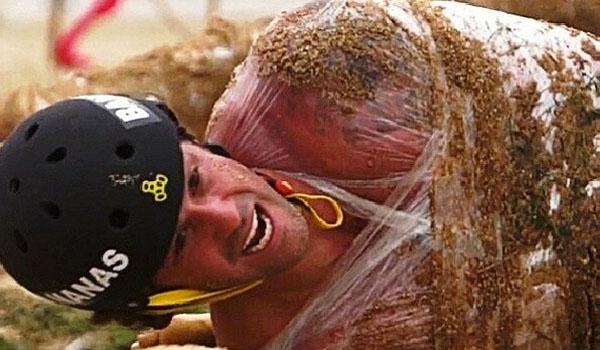 OKMagazine.com: Out of all the challenges you've done, which was the most memorable for you and why?
JB: Definitely the Island, but for all the wrong reasons. The format of that challenge was so unlike anything we'd ever done before, it pushed you to your breaking point and beyond. As miserable as a normal challenge house can become at least you can go to bed every night with a full stomach and a roof over your head. The Island had all of the discomforts of a normal challenge with the added bonus of starvation and exposure. The real challenge wasn't competing, it was surviving.