NEWS
Jon Gosselin Claims He Had "No Warning" Before TLC Ouster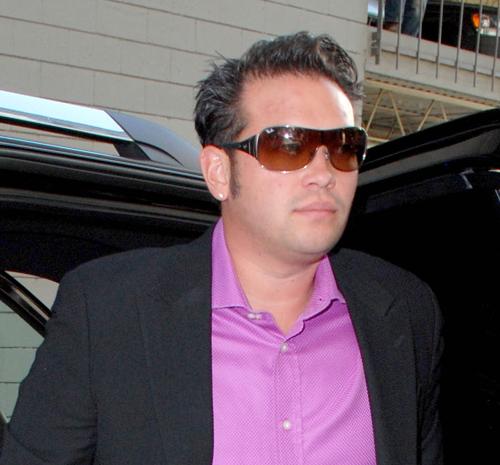 The mess thickens in the story of Jon and Kate Gosselin: In a week fraught with drama, Jon is removed from Jon & Kate Plus 8, making it Kate Plus 8, Jon bans TLC film crews from the family property, and both TLC and Kate issue statements. And tonight on Larry King Live, not only does Jon say he had "no idea" he'd be booted from the show, he claims he wishes the kids had never been filmed in the first place.
Article continues below advertisement
"I found out just like everyone else, on an A.P. Newswire," Jon told Larry Thursday night. "No, they didn't call me or anything. I was actually standing in my manager's office, Mike Heller, account resources. And I... I just saw it on the laptop, just as an A.P. Newswire. And I was like, what?"
Jon went on to say the news was "out of the blue," admitting he doesn't talk to his estranged wife, Kate.
As for the film crews, Jon admits that TLC has some rights so far as the show goes, but that he's not ready to let them keep going just yet.
" Yes, it's their right to do whatever they want. But it's also my right as a parent and as the father of my kids to determine whether the show is good for my family and if it's not for my family," he said."
He goes even further, claiming he just doesn't want the kids involved with all the drama going on right now -- with or without him on the show.
Article continues below advertisement
"I'm asking not to be on the show and I'm asking my children not to be on the show. I mean, I don't want them to film anymore. I don't think it's healthy for them. And I -- the reason I don't think it's healthy for them is that we're going through a divorce right now. And I don't think it should be televised. And I think my kids should be taken off the show," he reveals.
Not only does he not want the kids on now, Jon says he thinks the kids should never have been on the show, saying he doesn't think it was healthy, but he had no representation.
"And, you know, if you were in my position, what would you do?" he asked.
"I had an epiphany one day. I just looked in the mirror and I said I don't want to be this person anymore. I made mistakes. I know I messed up. I do regret a lot of things. But I have to learn from those mistakes and move forward."