NEWS
Jonathan Bennett Reveals Which of His Mean Girls Co-Stars Would Win His New MTV Competition Show, Copycat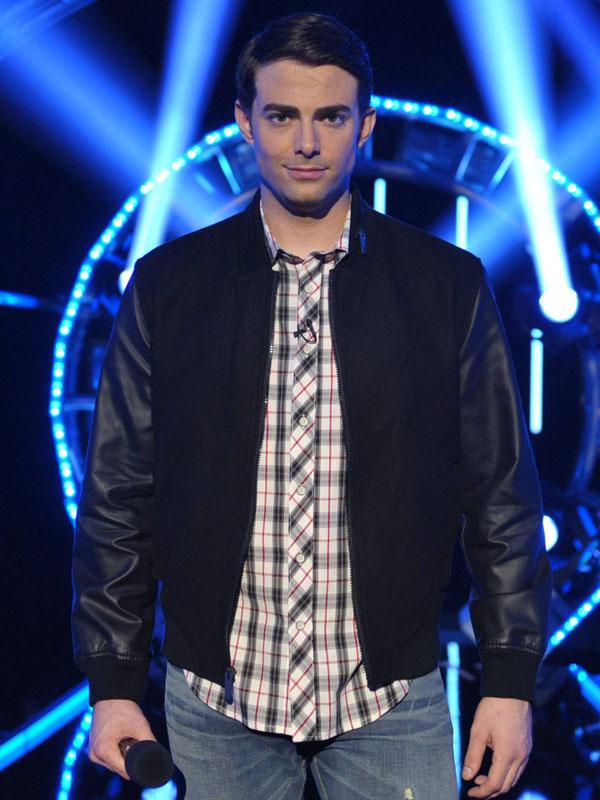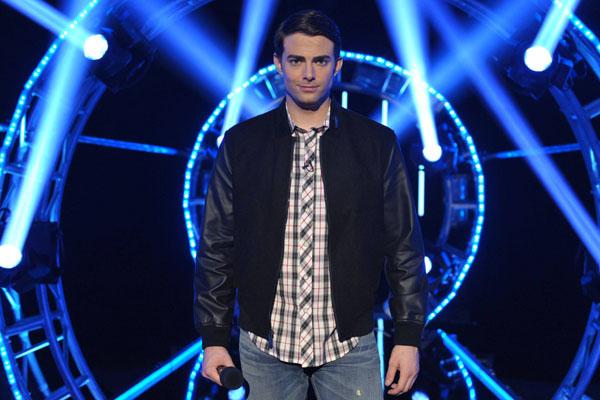 Jonathan Bennett, formerly known as Aaron Samuels from Mean Girls, has his own show! He's the host of MTV's newest competition show, Copycat, which pits die-hard music fans against each other in a live singing match. Each week the winner of that week's "cat fight" walks away with $5,000. Pretty sweet gig, huh? And Jonathan talked to us about the show, from why he's excited to bring music back to MTV to the not-always-so-great contestants.
Article continues below advertisement
PHOTOS: MTV Star Jenelle Evans Celebrates Her Baby Shower!
And of course, he also tells us which of his Mean Girls co-stars he'd like to see battle it out on the show and whether or not he invited Lindsay Lohan to his Copycat viewing party! Ha! Read all the exclusive details below:
OKMagazine.com: I know you are super excited to be a part of Copycat...
Jonathan Bennett: I'm excited to be a part of the show, excited to be bringing music back to MTV and being part of one of the funnest shows I've ever seen in my life. I auditioned for it and just ended up getting the job!
PHOTOS: Take a Look Back at Brody Jenner's Girlfriends
OKMagazine.com: As we'll see, a lot of the scores are really bad. Are most contestants good singers or truly terrible?
JB: Well, you'll have to tune in, but the most fun is that you never know what you're gonna see or hear. The lights may be off and you'll hear someone that sounds just like Alicia Keys and the lights will come up and it's a 260 lb 6-foot-5 black man. And that's the best part.
Article continues below advertisement
OKMagazine.com: So it's like The Voice in that sense...
JB: Exactly, only we have a lot more fun on Copycat.
OKMagazine.com: The show covers mostly pop artists like Miley Cyrus, Jason Derulo, Jessie J. What else would you have liked to see?
JB: Well, I'm a huge country fan so if I was a contestant on the show I would do "Friends In Low Places" by Garth Brooks because it's a crowd pleaser and I am horrible at singing. I would never sing on the show because I don't want the audience to bleed out of their ears. But with that song, all you gotta do is the first few lines and then your drunk friend can take over from there, usually (laughs).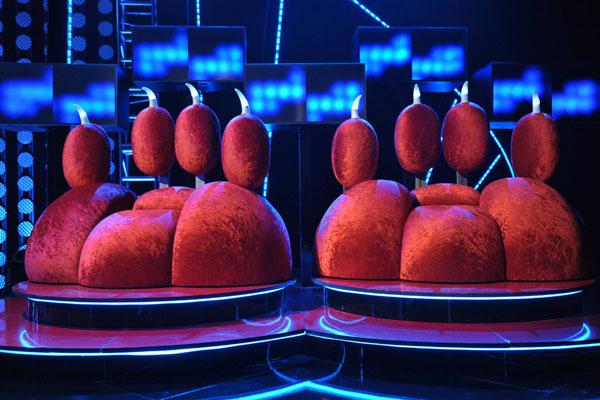 OKMagazine.com: Are you planning a viewing party for the first few episodes?
JB: I think me and my friends are gonna get together and we're gonna tweet about it and if they wanted to, we can turn it into a drinking game or something like that so you never know. We might not make it past the first episode to see the second one.
Article continues below advertisement
OKMagazine.com: Did Lindsay Lohan get an invite?
JB: She was the first person I invited, but Oprah's not letting her come. Oprah was like, "nope, can't come, she's gotta stay and shoot my show."
OKMagazine.com: Ha! What's more intense, a cat fight on this show or a Mean Girls cat fight?
JB: Copycat cat fights are a thousand times more intense than the fights in Mean Girls and let me tell you why. Because the actresses playing in Mean Girls are extremely talented and they could fight on-screen like no one's business. But when you bring real superfans that are actually obsessed with their favorite superstars and you put two of them on stage, you can't fake that. You can't act that. These people are obsessed.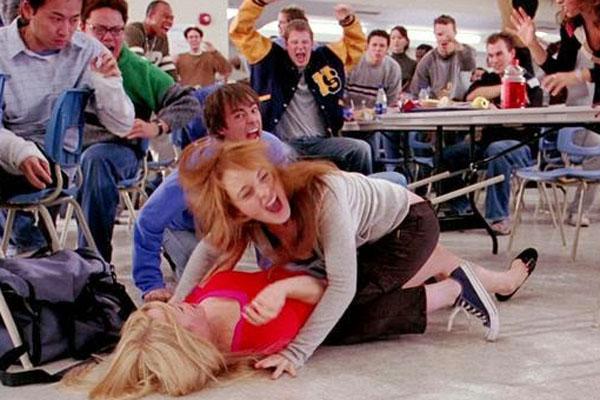 OKMagazine.com: You said that you would lose, but do you think your Mean Girls co-stars would have a shot?
JB: I would love to pit Rachel McAdams next to Lindsay Lohan and watch them fight it out on stage. That'd be awesome. They would do Lady Gaga for sure. "Monster." In fact, I think we're gonna try to invite them season 2, who knows. You'll have to tune in…
Article continues below advertisement
OKMagazine.com: Would you rather be a really good singer or a brainiac like Aaron Samuels?
JB: I would rather be a really good singer. Because, have you seen the gift bags that you get at the VMAs? They're amazing. If you win at any of the award shows you get free iPhones! That's huge! I need a new iPhone.
OKMagazine.com: Well now you're on the network so you'll totally get invited…
JB: Well, we'll hope. (laughs).