NEWS
Court Victory: Heidi Klum Wins Permission To Travel With Kids To Germany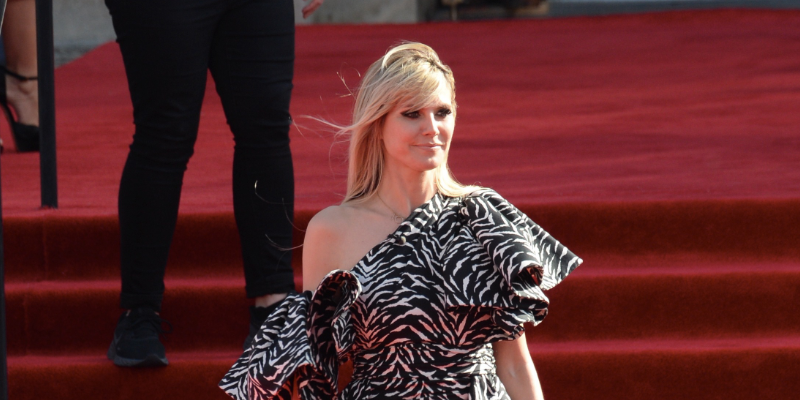 A judge has granted model Heidi Klum permission to take her children to Germany when she starts filming the next season of Germany's Next Top Model.
Earlier this week OK! reported that Klum's ex-husband singer Seal has been blocking her request, as he fears the children might pick up the Coronavirus.
SEAL THINKS HIS EX-WIFE HEIDI KLUM HAS A 'SECRET AGENDA' TO THE KIDS AWAY TO GERMANY
While Klum has been given permission to travel with the kids, the judge ruled that when they return from German, Seal will be given "expanded time" with them. The singer is also a holder of European passport, and thus the judge ruled should allow him to spend time with the children in Germany.
Article continues below advertisement
The judge added that the former couple "shall cooperate and work together to make arrangements for."
There is another strict stipulation though: if the US decides to close the border over the Coronavirus, Klum will have to bring the kids back immediately.
HEIDI KLUM REPORTEDLY FIRES DAD GÜNTHER AS MANAGER AFTER HE SKIPS HER WEDDING TO TOM KAULITZ
The documents state that she has to "immediately make arrangements in an effort to return home with the children before the borders close."
This is apparently in response to Seal's concern that the children could be stuck in Germany indefinitely if the borders were to be closed.
"(To) move the children away from me and their home here in Los Angeles to Germany for what could be an indefinite period of time given the uncertainty of the impact of COVID-19 on this country's and Germany's travel restrictions," Seal plead with the judge.
HEIDI KLUM DENIES ANY CONNECTION WITH SEX OFFENDER JEFFREY EPSTEIN AND HIS PRIVATE JET
In her declaration to the judge, the model explained that she is very informed on how to keep the kids safe from the virus.
"I am well aware of all of the necessary precautions associated with the COVID-19 virus, and would never put our children at risk — I have taken all the precautions for Germany the same way I do in the United States," she said.