NEWS
Julia Stiles Paves the Way For Web-Based Scripted Drama With 'Blue'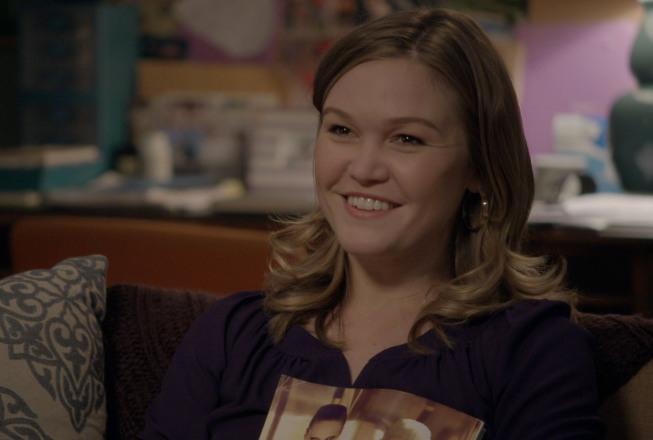 When film actors make a jump to a TV series, the media tends to make a big deal out of it, questioning why a high-profile name would seemingly backtrack to a smaller screen. When Julia Stiles decided to make the leap to a series, she chose a screen even more diminuitive with web-based Blue, now in its second season on WIGS, the number one channel for scripted drama on YouTube. In fact she's enjoyed working on the show so much, she's even writing and producing a four-episode series for the channel of her very own, Paloma, starring Grace Gummer, set to hit WIGS later this spring. But she wasn't always completely sold on the idea.
Article continues below advertisement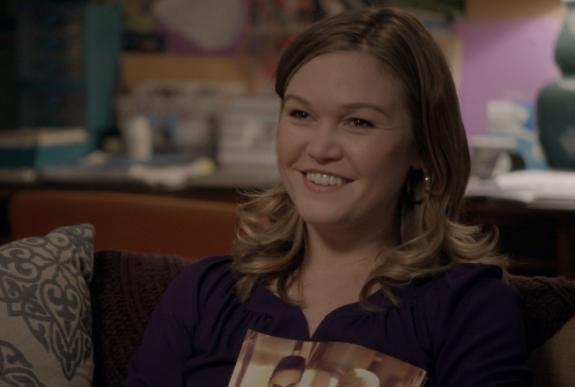 "At first I was a little bit reluctant about the idea of a web series only because I didn't know what to expect, and I didn't know really how the programming on YouTube would develop," admits Julia. "But I was intrigued also by the idea because I thought this is kind of the wave of the future and the way that people watch shows more and more, you know on their devices and on the computer."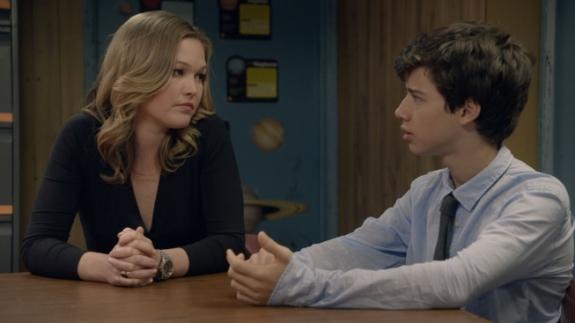 Watch: Jessica Alba Chats About Her New Book 'The Honest Life'
"What really sold me was the first scene of the first episode in Season 1," she says. "It was just such a great premise and setup for a show, which is that this girl leading a double life is going to be constantly dealing with how to manage that and how to control it and that the two worlds are going to collide. In Season 1 she is with a client and as things get hot and heavy she realizes that he recognizes her from high school. I just thought that the idea that she's trying to keep something so secretive—a character that's living with a huge secret to me that was worth exploring."
Article continues below advertisement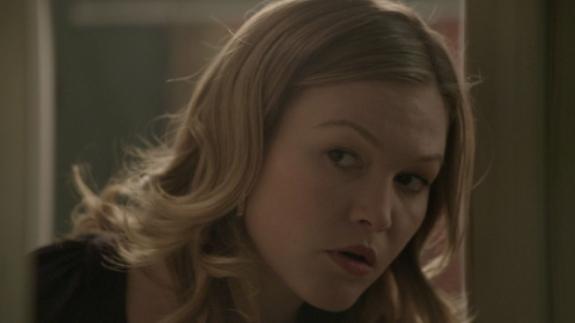 After successfully filming season one, the New York actress was excited about the idea of writing and directing her own series for WIGS, which is where Paloma comes alive. Julia describes the series as "a rumination on love and how delicate love is," as the story follows a year in a young couple's relationship. With Meryl Streep's daughter Grace Gummer at the helm as the title character, Julia talks a bit on the casting choice.
"I had seen her in a play in New York called The Columnist with John Lithgow, and I was really struck by her presence," says Julia. "I was struck by the fact that she had to play a variety of different ages. She played even a teenager, and I thought that she really pulled that off well and that's a difficult thing to do. Her physicality was really remarkable on stage, and I was just really impressed. I think also with theatre actors or actors who have a lot of experience in theatre have a whole other skillset, and so she just was delightful and kind of alike a beacon of light. I thought of her for the part and luckily she responded to the material, and we were able to work it out."
Watch: Pink Consoles a Little Girl At Her Own Concert
Catch new episodes of Blue every Friday at YouTube.com/WIGS.
What do you think of web-bases scripted shows? Are you happy to watch on your computer or do you like to do your viewing on a flat screen planted firmly on a wall? Tell us in the comments below or tweet us @OKMagazine.