NEWS
Justin Bieber on Not Carrying Cash: "I Don't Go to Strip Clubs or Anything"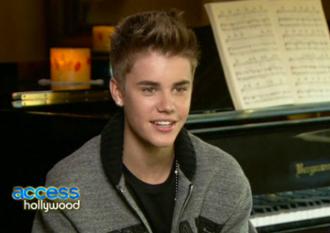 Article continues below advertisement
"I don't go to strip clubs or anything," he explains smiling.
Billy laughed and said, "Interesting you thought of that."
Justin also talked about his BFF Ryan Butler who he is currently hanging out with, "I've known him since I was 5-6."
Billy asked why his longtime pal thinks of all the Bieber mayhem.
"He thinks it's crazy," The Biebs said.
Ryan also remarked, "it's crazy."
Justin explained, "We played hockey together, his dad was my soccer coach. So we've been friends for a long, long time."