NEWS
Justin Bieber Releases Another Song, Manager Says He "Still Needs Guidance"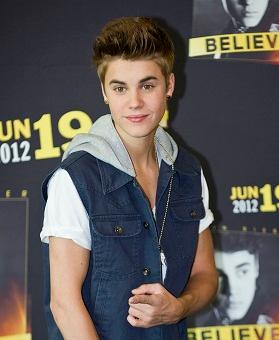 Just three days after he released "As Long As You Love Me," Justin Bieber has released yet another track off his Believe album, titled "Beauty and a Beat." Why does he keep releasing songs early? We have no idea, really, but we think it might have something to do with the fact that he knows, no matter what he does, he's going to sell a million billion records.
You can have a listen here.
OK! NEWS: SELENA GOMEZ SAYS BOYFRIEND JUSTIN BIEBER IS A "HOPELESS ROMANTIC"
Article continues below advertisement
The new song, which features Nicki Minaj, continues Justin's quest to grow up and be taken more seriously as an artist. It seems like his manager, Scooter Braun, is well aware of the Biebs' eagerness to play with the big boys. But Braun thinks Justin still needs guidance.
"Adult artist? Just because he's legal now doesn't mean he's an adult," he told Billboard. "He still needs guidance; he's still finding his way."
OK! NEWS: JUSTIN BIEBER ANNOUNCES HIS SECOND FRAGRANCE CALLED "GIRLFRIEND"
According to Justin, part of finding his way has included realizing that not everybody can be trusted. In fact, nobody can be trusted.
"I mean, I keep my guard up a lot, because you know, you can't trust anyone in this business," Justin said in the June issue of GQ. "That's what's sad. You can't trust anybody. I learned the hard way."
"He's no longer a boy, but he's definitely not yet a man," Braun told Billboard.
Wait... first a Backstreet Boys reference with "As Long As You Love Me" and now a slight adjustment on a classic Britney lyric? Just what is going on here?
Biebs' new album drops June 19. Will you be buying it (assuming you haven't heard all of it by then)?