NEWS
Justin Bieber Says No To Lip Tattoo, Yes To New Home in L.A.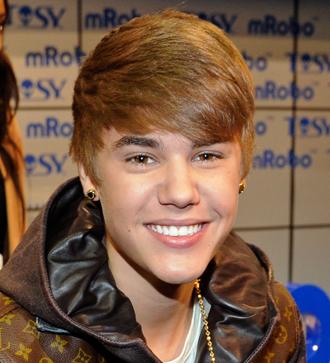 Happy 18th birthday, Justin! Justin Bieber is having a big day today and talked earlier to Ryan Seacrest about if this milestone has changed anything.
"I'm great," he joked. "I feel so much different. No, I'm just kidding. It's been crazy the amount of people who've been hitting me up and giving me birthday wishes."
Ryan also talked about the amount of fan videos that have been posted online in honor of the big day. Justin acknowledged them saying, "I know they're so amazing; they're so incredible."
Article continues below advertisement
When asked if he was getting anything or wanted anything for his birthday, Justin played it humble (despite getting a new car on Ellen!), "I don't really have much, I think I'm going to get another place in L.A. but other than that, that's pretty much it."
OK! NEWS: HALLMARK CREATES JUSTIN BIEBER GREETING CARDS
What did Ryan get him as a present? A Costco membership! He said it "compliments any relationship you're in." How creative Ryan!
There was also a rumor around recently about JB wanting a lip tattoo to join his other three, but Justin knocked that one down. "No, no, no, no," he said. "I think they wash out in like a year anyway. I don't know if I'd go through the pain of getting one on my lip."