NEWS
Justin Timberlake Puts Brakes on Music, Wants to "Be Spontaneous"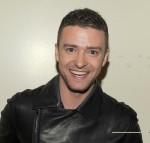 Let's face it. We know Justin Timberlake can act and he can certainly make fun of himself on Saturday Night Live so when it relates to his core of music and performing prowess on stage, JT can totally rock it. That said, the multiple Grammy winner says it would be a bad bet to say he'll put out another album any time soon. In the meantime, he'll enjoying being spontaneous!
OK! GALLERY: SEE MILA KUNIS & JUSTIN TIMBERLAKE GROPE EACH OTHER AT 2011 MTV MOVIE AWARDS
Article continues below advertisement
In a recent interview with Vanity Fair (via PopEater), Justin mentioned, "I really don't know. I wouldn't say I'm not going to put out another one. I would say that would be a bad bet, if you were betting. But I could see myself only doing one more big tour." His last tour was in 2007 for FutureSex/LoveShow.
Music aside, Justin's been keeping himself pretty busy with acting. Last year he starred in The Social Network and he's starring in Bad Teacher with ex-girlfriend Cameron Diaz. Per the MTV Movie Awards intentional on-stage groping incident with Mila Kunis, it's pretty clear that the duo has an upcoming movie, Friends With Benefits.
OK! NEWS: JUSTIN TIMBERLAKE'S SINGLE AND...READY TO MAKE BABIES?
Personally, in addition to his recent break-up with Jessica Biel, he's also taking a break from work. Justin explained, "I want to go to the Dodgers (baseball) game if I feel like it. 'Hey, do you guys want to play basketball today? Cool, let's do that.' I've never really given myself the opportunity to be spontaneous."
Sounds like he'll enjoy the downtime until at least the end of the year. "I don't have anything I have to do," he added. "The only job I have to do is promote the films that are coming out, and I'm really looking forward to that. It will be fun. I'll get to go to a bunch of countries, hang out."