NEWS
Justin Timberlake Says He's "Too Stupid" to Facebook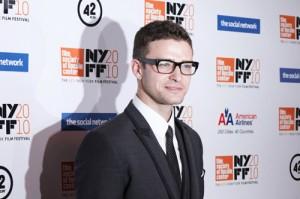 Neither Jesse Eisenberg, Andrew Garfield nor Justin Timberlake use Facebook, but all three star in The Social Network. They all have their reasons, but Justin's could be solved with a little bit of studying.
OK! GALLERY: FACE TIME WITH SOCIAL NETWORK STAR JESSE EISENBERG
"It's a great tool. ... I find that I wanna use it more for raising money for Shriners Hospital," Justin told Entertainment Tonight about his Facebook fan page. "I don't connect personally with people over Facebook probably just because I'm too stupid to do it."
Article continues below advertisement
We bet there are plenty of people who would be willing to help teach Justin how to Facebook!
OK! NEWS: FACEBOOK MAY HELP JUSTIN TIMBERLAKE WIN AN OSCAR
Andrew used to Facebook but "not anymore" and Jesse has never had the desire.
"I'm not on Facebook because I'm doing interviews and I meet people on the street ... and I'm just uninterested in going and talking more about myself when I get home," Jesse explained. "That's why I'm not on it but I acknowledge that's it's an incredible tool."
However, the writer of The Social Network might disagree that Facebook is a good tool.
"I think if the mission of Facebook was to connect everybody and bring everybody closer together, it has backfired," Aaron Sorking said. "It's actually pushed us all apart. We now socialize by being alone in our rooms and giving a sort of performance art version of ourselves, a very insincere version of ourselves."
With or without Facebook, Justin and Andrew said they became friends working on this film.
"We did get to know each other well, and we became very comfortable and supportive of each other," Andrew said of Justin.
OK! VIDEO: MEET THE FACES OF THE SOCIAL NETWORK
The Social Network hits theaters Oct. 1. Do you think Facebook is a good way to connect with people or has it pushed us apart?