NEWS
Justin Timberlake Tells 'Playboy' He's Still a Pot Smoker: "Some People Are Just Better High"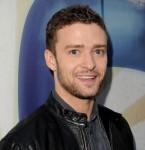 Justin Timberlake has focused on his passion for movies instead of music lately, but one of his passions has always stayed the same: pot.
OK! NEWS: SEE MILA KUNIS & JUSTIN TIMBERLAKE GROPE EACH OTHER AT THE 2011 MTV MOVIE AWARDS
Justin talked about smoking marijuana in the past, but he tells Playboy magazine in a special interview that he's still a pot smoker today.
"Absolutely," he says.
"The only thing pot does for me is it gets me to stop thinking," Justin explains. "Sometimes I have a brain that needs to be turned off. Some people are just better high."
Article continues below advertisement
OK! NEWS: JUSTIN TIMBERLAKE PUTS BRAKES ON MUSIC, WANTS TO "BE SPONTANEOUS"
Justin was rumored to be stoned when MTV's Punk'd got him in the first episode. He now admits the rumor was true.
"Yeah. I actually stopped smoking pot for nine to 10 months after that," Justin says. "I was so stoned. If you ask my friends, if they're honest, they would probably say that's the only way to get me as dizzy as I was."
In the episode, Ashton Kutcher's team pretended to be government agents and seize all of Justin's property, including his dog, due to unpaid income taxes. Justin almost cried in the episode and even called his mom!
"What you didn't see from the episode, because it was a 45-minute affair cut down to 10 minutes, was me showing up and being like, 'What the f*** are you people doing on my property? Get the f*** off my property! Get the f*** out of here!' Then they started rattling off my parents' address, and I was like, 'Holy s***. Hold on a second.' I mean, everybody was got good on that show — me probably the best."