NEWS
Huh? Kanye West Erects White Walls Around His Church... For Seemingly No Reason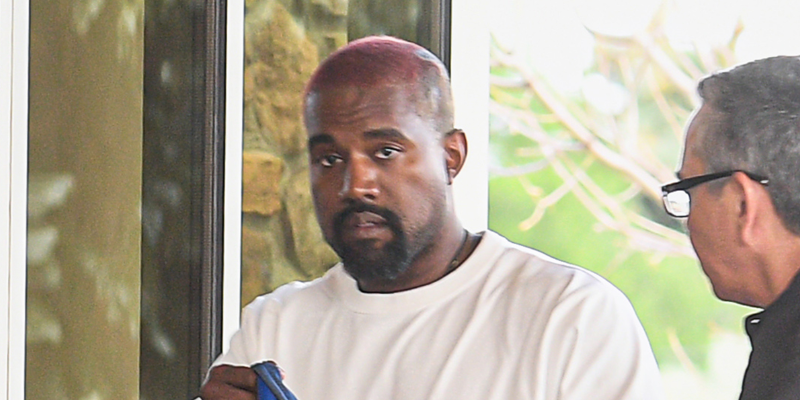 Rapper Kanye West is up to something weird again — he erected large white walls around the structures in which he hosts his Sunday church services.
His architectural endeavors have caused him trouble before, when Calabasas Hills authorities ordered him to tear down domed structures for not having the correct permits. At the time, he said he drew inspiration for the buildings from the Star Wars planet Tatooine.
Article continues below advertisement
"I need to see everybody's contracts at Universal and Sony. I'm not gonna watch my people be enslaved. I'm putting my life on the line for my people. The music industry and the NBA are modern day slave ships. I'm the new Moses," he tweeted.
SELF-PROCLAIMED 'MOSES' KANYE WEST CALLS OUT DRAKE AND J. COLE IN TWITTER RANT
In another bizarre follow-up tweet, West said that he will no longer be releasing records until his contract with Sony expires: "(No more music) till I'm done with my contract with Sony and Universal ... On God ... in Jesus name ... come and get me."
He also posted a screenshot of a conversation in which he states that he will not be open to any further business with Sony or Universal. The conversation apparently revolves around a plan for West to own the master recordings to his music.