NEWS
Kanye West Named MTV News' Man of the Year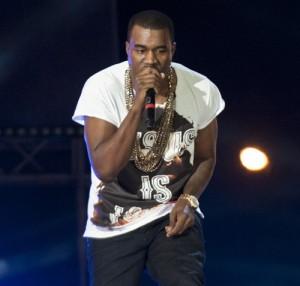 Oh, what a year it's been for Kanye West! Despite a hibernation-like hiatus in the early part of the year, he came back with a compelling force to earn the title of MTV News Man of the Year.
The year began as rumors swirled when Kanye told Jay Leno while holding back tears that he needed to "take time off." And that he did! West canceled his highly anticipated tour with Lady Gaga and speculation began that he toured India or checked into rehab. After a short stint on stage in London with Beyoncé, it was back to hibernation status which included avoiding the Grammys in February.
Article continues below advertisement
Amping up to full throttle spotlight, Kanye officially premiered the 90-second clip for "Power." With a busy schedule lined up, he started working with Justin Bieber, appeared on Saturday Night Live, and started screening his directorial debut, Runaway, which later premiered on MTV.
OK! NEWS: KANYE WEST DISSES TAYLOR SWIFT AGAIN; LASHES OUT AT "HATERS"
No stranger to making headlines in addition to music, Kanye started tweeting. A lot. In October he tweeted that the cover art featuring himself with a nude winged woman for My Beautiful Dark Twisted Family was banned in some stores. As George W. Bush promoted his book, Decision Points, Kanye's name again took center stage as the former president alluded to Kanye's comment as one of the lowest points of his presidency. Kanye semi-apologized while Matt Lauer interviewed him on Today, and then ranted on Twitter how it was unfair Today aired a clip from the 2009 MTV VMAs Taylor Swift incident as he was speaking.
Article continues below advertisement
OK! NEWS: RUSSELL SIMMONS WRITES LETTER TO KANYE WEST AFTER TODAY SHOW INTERVIEW
Meanwhile, as "Fantasy" shot up the Billboard albums chart, his singles "Runaway" and "Power" took the number two and number three slots in MTV News' Top 25 Songs of 2010 countdown. As 2011 approaches with lighting speed, Kanye is previewing his "Monster" video, along with rumors that Kim Kardashian is his baby mama.
Wonder what 2011 will look like for Kanye, baby and all?