NEWS
Kardashian Family Goes to Therapy: Rob Kardashian Calls Kim Kardashian 'Selfish'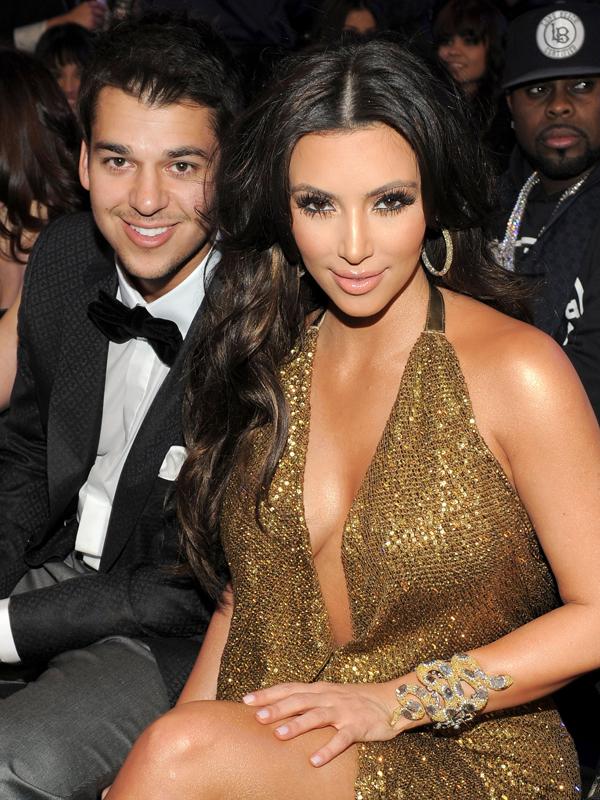 While it's true that the Kardashian clan reaps millions of dollars as one of the world's most famous families, a recent trip to therapy proved the media acclaim comes at a very hefty price.
OK! GALLERY: KIM KARDASHIAN AND KOURTNEY KARDASHIAN TAKE MASON AND PENELOPE TO CHURCH IN L.A.
After some particularly heated squabbles amongst the Kardashian kids, Khloe decided it was in everyone's best interest to attend family therapy (in front of cameras, naturally). Kim and Kris were against the idea but went begrudgingly, and it became apparent that the mother/daughter duo have alienated everyone but themselves.
Article continues below advertisement
"Kim is literally like the most selfish person here,' Rob fumed to the camera. "Kim is selfish. Just look at her — selfish. She thinks everything's about herself. Obviously."
The flames thrown at Kim didn't stop there. While she and sisters Khloe and Kourtney own the family boutique, Dash, Kim is an ambitious businesswoman who's eager to work on her own personal brand, even if it means creating drama within the unit and hurting her sisters.
Article continues below advertisement
While Khloe and the therapist raced after him and Kourtney got teary-eyed, Kris and Kim sat stone-faced.
"'He storms off, it just doesn't make sense to me. He's so dramatic," Kim quipped to the camera. "When I see Rob and he's like that, I'm just, like, 'Grow up!'"
Howwever, the best part of last night's episode by far was when a stylist visited Kim's massive closet in hopes of bundling up some of her used clothes. The stylist snarked that most of Kim's old clothes are unsuitable and in "bad taste."