NEWS
OK! Exclusive: Kat Dahlia On the Pop Song That Makes Her "Bawl In a Corner" And Her Upcoming Headlining Tour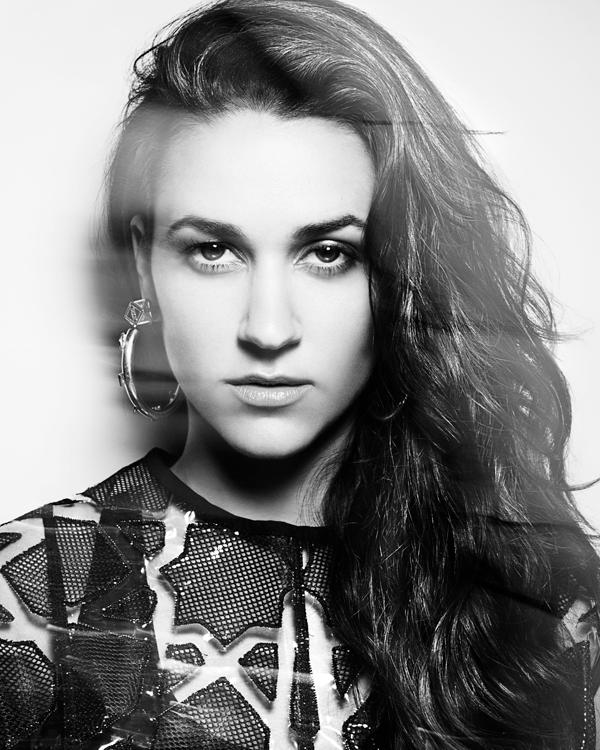 Bored of those same ol' jams on your iPod? Good, because after one listen to Kat Dahlia's music, you're going to finally stop listening to that Beyonce album on repeat and take a listen to this instead. I caught up with Kat, an up-and-coming hip-hop artist signed to Vested in Culture/Epic Records, who has lots things in the pipeline for the first few months of 2014. Like what, you ask? A music video premiere, a debut album, her very first headlining tour...
Article continues below advertisement
Photos: 10 Pop Songs Originally Written for Other Artists
Keep reading to see what Kat told me exclusively about all three of the above things, what kind of crazy relationships have inspired her songs, why she's beyond obsessed with "Say Something" by A Great Big World (her cover of the song is below!) and her plans to someday have a real live tour bus:
OK!: You just shot the music video for your new single, "Crazy." What can fans expect from it?
Kat Dahlia: The video we shot out in London. It was a great collaboration with director Rankin. The song is about a girl that's feeling vulnerable about liking a guy and trying to cope with her emotions, so we kind of captured that on-screen. I'm excited about it.
Editor's Note: Watch the brand new lyric video for "Crazy" below until the video premieres on February 18:
Article continues below advertisement
youtube=https://www.youtube.com/watch?v=-ZrDnF6xyVU&w=640&h=360
OK!: A lot of your songs are very autobiographical. What's the craziest thing that's happened to you that you think would make for a good song?
KD: Mmm (Laughs). I probably would not even write it in a song to be honest. Just because I have limits. But with relationships, I've been through a lot of different situations with different people and I write about it. The most recent one was about this guy who just would always be like, 'I don't care either way.' if we're just friends. I was like, 'you know what? Whatever, he's just being a dick.' And fine, I don't care either. I'm going to love the shit out of you and I know you're going to be shy and just want to act like you're this tough guy but I don't care. That was the most recent spin. I put a spin on I don't care and whether or not I stay or go. I don't care. I'm gonna love you whether or not you want to love me back.
OK!: Will the guy know the song is about him?
KD: He definitely knows because I told him about it. We were laughing about it the other day. He really wants to hear it but I'm not playing it for him. I refuse. He's not hearing this. I'm like, 'no no no.'
OK! Exclusive: Watch The Premiere of Jackson Harris' New Music Video
OK!: Will the song be on your album?
KD: I might just save it for the show and maybe not put it on the album. It's so hard. We have so many records for the album. It's coming out in early May. I could make a last minute change if I really wanted to but I don't know.
Article continues below advertisement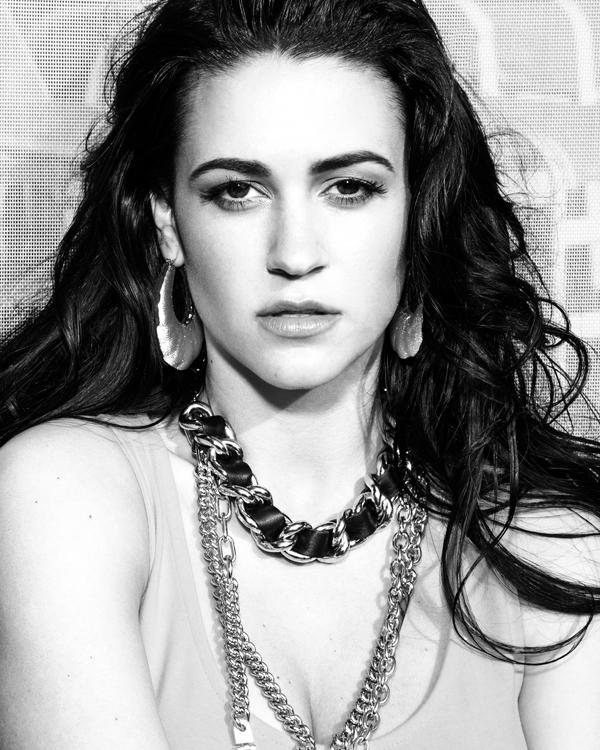 OK!: I know that Ed Sheeran and Timbaland are fans of yours…do you have any other artists that you'd be honored if they liked your music?
KD: I just want people that like my music to like me. But I'd love to work with Michael Buble, with Tony Bennett, with Damian Marley, with Andrea Bocelli. I don't know. Bone Thugs and Harmony (laughs). I don't know if I'd care to work with the typical artists out there now. That's cool too but I want to dabble into a bunch of other things that I feel like could be great artistic collaborations as opposed to the obvious R&B hip-hop, pop artists. I definitely wouldn't mind, but who I want to work with are more, I would consider them different genres than my own.
Watch: Justin Bieber's New Music Video for "Confident"
OK!: What was your favorite song of 2013?
KD: A Great Big World, "Say Something." That is my shit. I did a cover of it because I was so obsessed when I heard it the first time. I'm happy for them that they're doing well. It's hitting radio.
youtube=https://www.youtube.com/watch?v=0AyHaToWyjc&w=640&h=360
OK!: And they're your label mates, right? They're on Black Magnetic/Epic Records...
Article continues below advertisement
KD: I know and I had no idea either. I just tweeted them and I was like, 'I love you guys' and they're like "label mates" or something and I'm like, oh shit, they're on Epic, that's dope. They're dope. That song is everything. I was like tearing the first time I heard that song. So cheesy. I was in a meeting and I was like bawling in the corner like, 'oh shit.'
OK! Exclusive: Will a Great Big World Be Babysitting for Christina Aguilera?
OK! What are you most excited about for your upcoming headlining tour?
KD: The tour coming up is going to be really dope. I'm excited about the band I put together. The bassists are in Columbia and my drummer is from New York. It's just going to be a really fun, emotional show. It's going to be a little bit of everything. A lot of songs people have heard and a lot that people haven't heard. That energy is going to be dope.
Article continues below advertisement
OK!: What do you plan to do during your spare time on your tour bus?
KD: I'm lucky if I have a friggin tour bus, I'm not in a bus, Haley! What do you think this is, come on now! We're in a friggin van, alright? (laughs). But it's going to be fun because I'm with my boys. We'll probably be playing pranks on each other the whole freakin' time and playing music at the same time. Just probably seeing every city that we go to, I love to travel.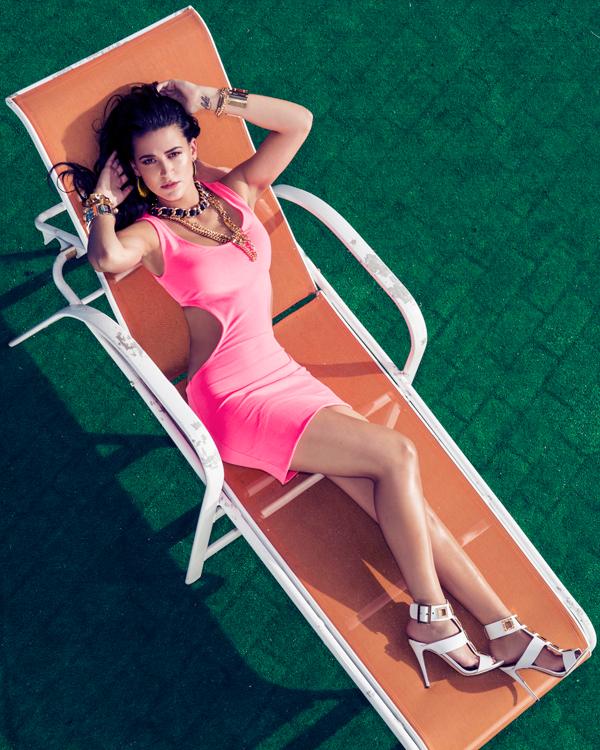 OK!: Where do you see yourself in 5 years?
KD: I see myself traveling, I see myself with a much bigger living space than I do have right now. I see myself hopefully on a tour bus at some point. I see myself definitely getting out there more to help women that have been through domestic violence. Maybe finding a way to help people that are in need, in troubled situations whether they just came out of jail and they're struggling to find a job, a suit and tie. I have a lot of ideas, Haley. I'm not sure what's going to happen in five years but I'm trying to put it all together.