NEWS
Kate Gosselin Explains Why She Chooses to Stay in the Spotlight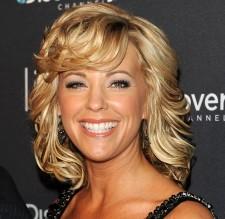 Knowing very well that it was her choice to be a part of the TLC reality show Jon and Kate Plus Eight, as well as her new series Twist of Kate, Kate Gosselin reveals why she is still chosing to be in the spotlight.
"In that situation, you could shut it down and say, 'Oh my gosh. Our privacy is gone,' but at that point we'd still have the paparazzi, we'd still have the fan and viewer inundation when we went out in public and we'd have all of that stuff without the paycheck and to us… It didn't make sense," Kate revealed to Billy Bush of Access Hollywood last week.
Article continues below advertisement
VIDEO: KATE GOSSELIN GETS REAL WITH JAY LENO
Although, Kate has made it perfectly clear that she is not a fan of the paparazzi, the mom of eight explained that if it weren't for the paycheck, she would be out of sight.
"… I have major, major, major, major legal debt. That's the truth. Imean, honestly if I could disappear tomorrow because I was financially set and could do so, I love you, Billy, but you would never see me again."
Kate, who recently divorced Jon Gosselin, is competing on ABC's Dancing with the Stars with partner Tony Dovolani.