NEWS
Kate Gosselin & the Twins Trot Out to Shop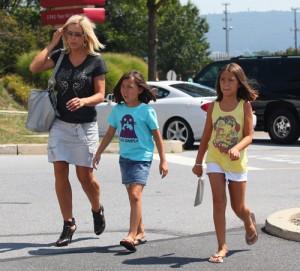 Ah, how we used to love back-school-shopping! The smell of a brand-new plastic pencil case, a set of fresh outfits to face a new school year! Kate Gosselin took her adorable twin daughters Mady and Cara for a shopping outing at Target and Old Navy in Reading, Pa. on Thursday, and they looked like they were all business!
OK! GALLERY: KATE GOSSELIN PACKS UP THE KIDS AND CAMERAS FOR BALD HEAD ISLANDS
With their game faces on, all three gals tackled the serious business of stocking up on supplies for the coming school year.
Article continues below advertisement