NEWS
'Kate Plus 8' Series Finale: Kate Gosselin Says "This Is Not Goodbye"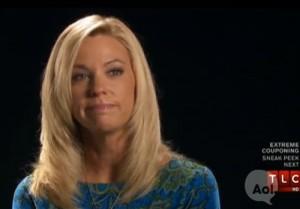 TLC's Kate Plus 8 came to an end last night, but Kate Gosselin says this isn't the last you'll see of her or her eight kids.
OK! NEWS: KATE GOSSELIN — BROKE WITHOUT THE TV SHOW
Kate and her ex-husband Jon Gosselin started their TLC show, Jon & Kate Plus 8, with their eight children back in 2007. One divorce later, a show title change to just Kate Plus 8 and 150 episodes, it has now come to an end.
Kate spoke intimately with the cameras in last night's series finale about what she hopes for the future.
Article continues below advertisement
"I hope a job. I don't know what's next," Kate confessed.
"I refuse to pull them out of their house," she explained. "I refuse to pull them out of their school, so I better figure something out to keep them there."
Kate said she hopes TV is in her future and that her fans can continue to see her children grow up.
"This is not goodbye. I told everyone who is freaking out — all of our fans — this is not goodbye," Kate explains with tears in her eyes. "This is I'll see you around — we'll see you around."