NEWS
Kate Winslet & Saoirse Ronan Choreographed Their Own Explicit Sex Scene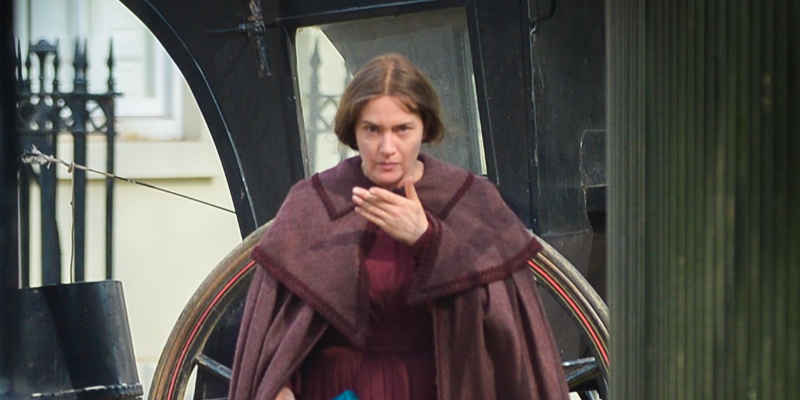 Kate Winslet's latest film Ammonite includes a very hot-and-heavy sex scene with co-star Saoirse Ronan, and the 44-year-old actress revealed that they choreographed everything themselves.
Director Francis Lee was apparently nervous about the scene, so Winslet took it upon herself to make the performance as credible as possible.
"It's definitely not like eating a sandwich. Saoirse and I choreographed the scene ourselves. I just said to him, 'Listen, let us work it out.' And we did," she told The Hollywood Reporter. Winslet described her thinking and communication with Ronan to support the film's plot.
Article continues below advertisement
'CONTAGION' HELPED KATE WINSLET PREPARE FOR COVID-19
"We'll start here. We'll do this with the kissing, boobs, you go down there, then you do this, then you climb up here.' I mean, we marked out the beats of the scene so that we were anchored in something that just supported the narrative," she explained.
Ronan is nearly half her age, but the actress said that allowed her to truly be herself.
"I felt the proudest I've ever felt doing a love scene on Ammonite. And I felt by far the least self-conscious. I'm nearly 45, and Saoirse is almost half my age. And to have an opportunity to be my real 40-something self, post-children, you know? Women aren't really having the courage to do that," she said.
22 YEARS LATER LEONARDO DICAPRIO RESPONDS TO 'TITANIC' DOOR SCENE CONTROVERSY
And what viewers will see of Winslet in the film is really her, as she didn't even think twice about using a body double.
"This is what it is, peeps. This is how I am now,' and it's very much not the body I had 20 years ago," Winslet chucked.
Ammonite is set to premiere at the Toronto Film Festival in September.