NEWS
Kathy Griffin's Sister Dies At 65 After Battle With Cancer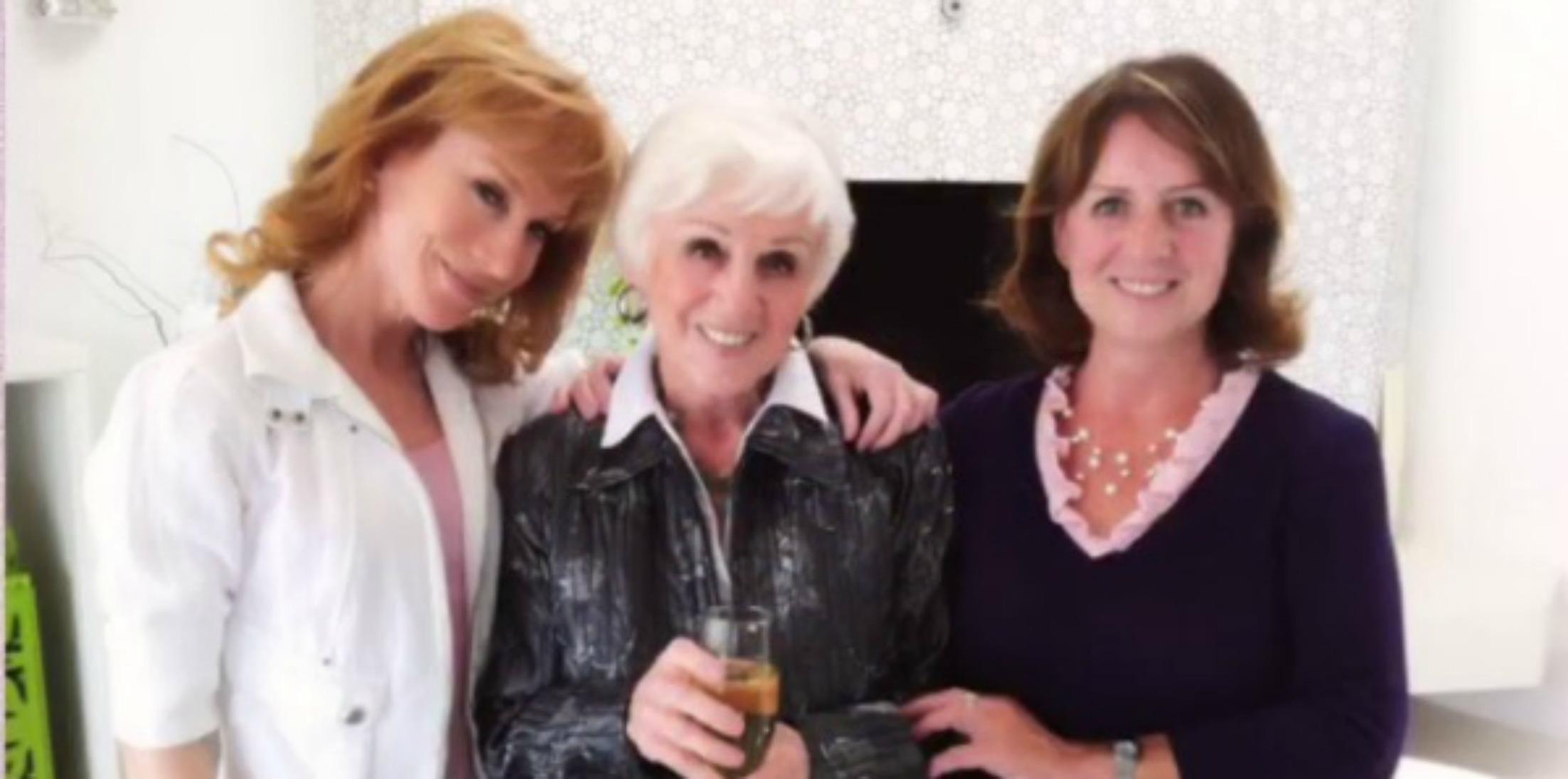 Kathy Griffin has been struck with tragedy. The comedian, 56, shared on Instagram Friday evening that her sister Joyce passed away after a long battle with cancer.
"My sister Joyce passed away peacefully last night," Kathy wrote in the caption of the Instagram video. "Check out this beautiful moment. Please support American Cancer Society Society here: goo.gl/eMJVhq (Link In Bio)."
In the video, Joyce is serenaded by a singer and guitarist as she lies in her hospital bed.
Article continues below advertisement
"This is where she always wanted to be … & now she's having a mai tai on the beach in heaven," Kathy wrote in the video, which also featured photos of her and Joyce.
Back in July, Kathy shaved her head in solidarity with her sister, who was undergoing chemotherapy at the time.
"My daughter Kathleen Mary is a wonderful human being," Kathy's mom Maggie Griffin wrote on Twitter of her daughter's gesture.
Joyce's death is Kathy's family's second tragic loss to cancer. Back in 2014, the comedian's brother Gary died of stage-four esophageal cancer at 63.