NEWS
Kathy Wakile a la Carte: The RHONJ Star Shares Her Best New Year's Party Ever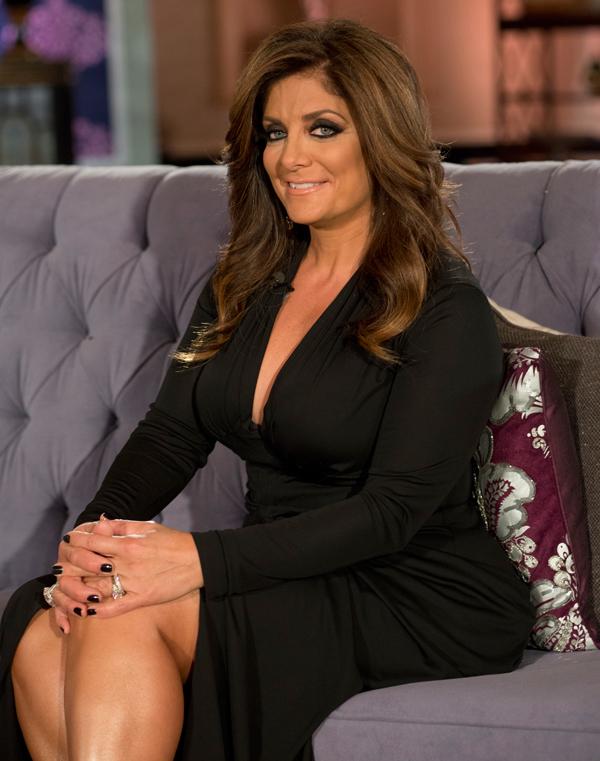 Is the New Year's Eve panic starting to set in yet? The holiday can bring some major social stress, as you try to find the perfect party with the right people. Real Housewives of New Jersey star Kathy Wakile has got some great ideas for your New Year's, based on her own experiences. (She has also an awesome new site filled with party foods right here, too). Read on to see how she's celebrating!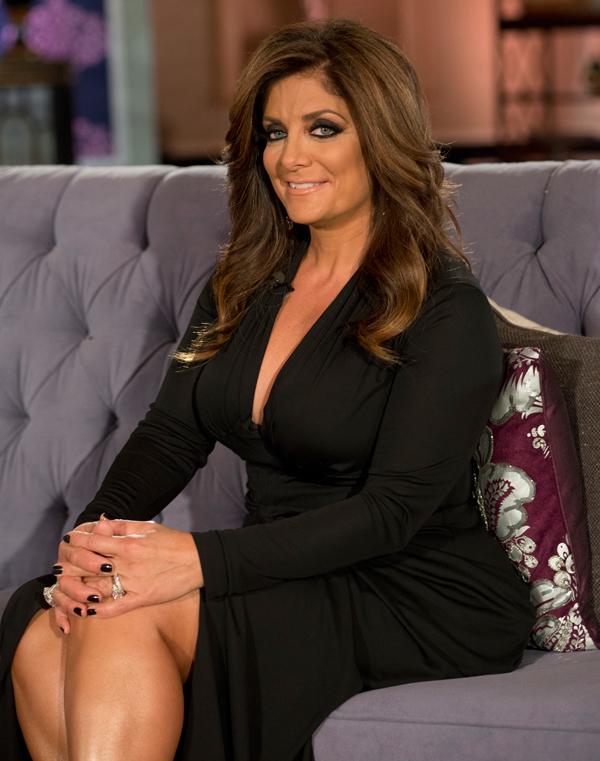 OK!: What are your New Year's plans?
Article continues below advertisement
Kathy Wakile: Right now I don't have any plans. But for the past few years, we've gone to Florida right after Christmas, Christmas Day we'll leave. New Year's we spend on the beach. There are fireworks on the beach. Just the kids and my husband, and if my mom came with us. I prefer to sit in the house and have a quiet dinner among friends.
OK! News: Kathy Wakile shared what she got her kids for Christmas!
OK!: Do you have any advice on how to manage expectations for New Year's? You try not to hype yourself up, but it's always disappointing!
KW: The best New Year's we've ever had was when the kids were small. We had a big pajama party. Everyone was required to come in their pajamas, and we had champagne and lobster. We had appetizers, steamed up a bunch of lobster, and sat around and laughed. It wasn't about that beautiful cocktail dress, just about having a great time with the people you love.
Article continues below advertisement
OK!: Do you have a favorite New Year's cocktail?
KW: I love champagne, with any kind of fruit juice. Right now I'm really into St. Germain, I love that liqueur. So I like to mess around with that a little bit. I'm a simple girl. I like champagne, or I'll add a bit of my red velvet cosmo to the champagne for a sweet twist to it. Pomegranate juice and champagne is really good, too.
OK!: Do you have a New Year's resolution this year?
KW: I have the same one that everybody has every year. You carry around those extra few pounds that don't want to leave. I think it's the same in trying to be the best I can be. Stick to the positive and try to help other people.
Photos: See the best nail polish and ring combos for a cute New Year's Eve!
OK!: Any advice for how to keep your resolutions? You get mad at yourself and that's no way to start the year!
Article continues below advertisement
KW: I know! I've learned not to be so hard on myself. If I mess up, that's just one day. So what? Everyone has their weak spots. Who's keeping score? Is there anybody keeping score? Don't sweat it. Go to sleep early, you have a brand-new chance to make it right tomorrow. I've learned this as a result of trying and trying and trying. Everybody's got those days when it's not the greatest. The next day is going to bring new promises.
What are you planning for New Year's Eve? How amazing does a lobster and champagne party sound? Would you ever go away for the holiday? Tell us in the comments below or tweet us @OKMagazine.